Tax Introduction and Registration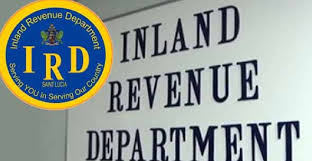 All corporations, partnerships and sole enterprises must register with the Inland Revenue Department (IRD) and file income tax returns (regardless of profitability) no later than three months after the end of their financial year.   

To register with the IRD as a corporation, a registration form must be completed, signed by either a director or secretary of the company and submitted to the IRD. The Articles of Incorporation as well as the Certificate of Incorporation must accompany the registration form. A tax identification number (TIN) will then be issued to the company. The TIN must be used on all correspondence to the Inland Revenue Department including remittances for PAYE, Instalments and any other tax type.
Corporate Tax
Corporate tax is charged on all income received by a corporation from sources in and out of Saint Lucia.  All companies are required to pay to the IRD on or before March 25, June 25 and September 25 respectively, in each income year, an amount equal to one third (1/3) of the estimated tax for the year. The "estimated tax" is based on the income of the previous year.

The residency of a company is determined by the country in which it is managed and controlled. Corporate tax is chargeable on all the profits of a resident company.
Corporate Tax
| Category | Rate (%) |
| --- | --- |
| Normal Tax (Resident company) | 30 |
| Normal Tax (Non-resident company) | 33.33 |
| Withholding tax (CARICOM company) | 15 |
| Withholding tax (Non-CARICOM company) | 25 |
Personal Income Tax
All residents and non-residents are subject to the payment of personal income tax on income earned in Saint Lucia after allowances and deductions. This tax is levied only on income over $18,400 per annum received by resident or non-resident individuals whether those income sources are located in or out of Saint Lucia.
A tax return must be filed by individual taxpayers by March 31 of each year. There is a penalty of 5 percent levied on chargeable income for late submissions. Chargeable income means the total income of any person remaining after deductions and allowances have been allowed. (see link below for more information)
.Every employee, from whose emolument tax is deductible, is required to provide his employer with a Tax Code. The Tax Code is based on the declaration made by the employee on the Tax Declaration Form (TD-AU-1).The employer uses that tax code in order to determine the amount of tax to be deducted in accordance with the Tax Deduction Tables.
The owner (employer) has the responsibility of administering the PAYE System of tax deduction in respect of the employees and must deduct PAYE from his or her employees. The amount deducted for any month must be remitted to the Inland Revenue Department by the fifteenth  day of the following month.

See the IRD website below for the authorized Allowances and Deductions in the calculation of personal income taxes.
Value-Added Tax
The Value Added Tax or VAT as it is commonly called is an indirect tax charged on taxable imports and the added value to taxable goods and services, supplied from one business to another or to a final consumer. VAT is charged when taxable goods are imported or when taxable goods and services are sold or provided. Only those businesses that are registered for VAT with the Inland Revenue Department (IRD) can charge VAT. To qualify to charge VAT, a business must have a minimum annual sales volume of EC$180,000.
Companies that are VAT registered businesses will pay VAT on purchases from other registered business. VAT will be charged on the sales made, then this is offset against the VAT collected. The difference is paid to or available for refund from Government.
Companies that are not registered for VAT will pay VAT on purchases from any registered business but will not be able to charge VAT or claim credit for any VAT that was paid.
The VAT Section of the Inland Revenue Department, as part of its Compliance Programme conducts Assurance Visits on VAT Returns filed by taxpayers. These visits are meant to verify the accuracy of VAT Returns filed, improve compliance, provide guidance and information and verify sources of information used to file the VAT Return.
Registered businesses are required to maintain proper books and records, These books and records must be retained for a period of six years after the end of the period to which it relates, must be in English and currency in Eastern Caribbean Dollars and must be stored in Saint Lucia.
Value-added tax
| Category | Rate (%) |
| --- | --- |
| Standard | 12.5 |
| Hotel services | 8 |
| Basic food items and exports | 0 |
Property Tax
Property tax is payable annually on commercial and residential properties. Both commercial and residential properties may benefit from certain exemptions. Newly constructed commercial properties are eligible for property tax exemption for the first three years of operation. The qualifying condition is that the property must be newly constructed. 
For residential properties the range of exemptions include persons who:
have attained the age of 60 years and over;

the first three years after a home is constructed and becomes habitable for first time homeowners and; 

households earning less than US$ 2,222 per year.
Exemption levels for the first three years for first time home owners is based on the size of the mortgage as follows:
Level of exemption from property tax
| First time mortgages (USD) | Rate (%) (exempted for first three years) |
| --- | --- |
| Up to $74,075 | 100 |
| Between $74,076 - $148,148 | 75 |
| Between $148,149 - $222,222 | 50 |
| Over $222,223 | 25 |
Capital Gains Tax
Saint Lucia does not levy tax on capital gains.

Contract Tax
A contract tax is levied on income earned from a contractor by anyone who is a resident of Saint Lucia who provides or supplies independent personal services in exchange for compensation.
Contract tax
| Category | Rate (%) |
| --- | --- |
| Standard | 10 |
Withholding Tax
Royalties, franchise fees, consultancy fees and management fees paid abroad are subject to a witholding tax.
Witholding tax
| Destination of funds | Rate (%) |
| --- | --- |
| CARICOM | 15 |
| Outside CARICOM | 25 |
Customs Duties
The Customs and Excise Department supervises and administers the government's border tax policy. The taxes administered by the Department include the import duty, service charge and excise tax regimes. Saint Lucia is a member of the regional free trade regime called CARICOM. Under this free trade agreement, Saint Lucia's import duty regime is part of  CARICOM's Common External Tariff (CET). The CET contains specific import duty rates for each type of good imported into Saint Lucia.
Apart from a small approved list of goods, all goods originating/manfactured within a member state of CARICOM are accorded duty free treatment when traded among CARICOM member states. Goods originating from a non-CARICOM state face the import duty rates outlined in the CET unless there exists an approved free trade agreement between CARICOM and that non-CARICOM country.
Service Charge is levied on all goods imported into Saint Lucia at a rate of 6%. 
The Excise Tax is applied on a small list of goods imported or produced locally in Saint Lucia. The applicable rates range could be specific (an absolute value per unit of the good) or advalorem (a percentage of the value of the good).
Access to the applicable rate of duty and excise charge on goods imported into Saint Lucia can be found in the link below.
Typical duties according to the CET are below.
Sample customs duties
| Category | Rate (%) |
| --- | --- |
| Cars | 35 |
| Furniture | 20 |
| Airconditioning units | 20 |
| Cell phones | 20 |
| Clothing | 20 |
| Food and beverage | 5 |
Other Taxes
Other applicable taxes include taxes applied on the following:
Double Taxation Agreements
The country signed double taxation agreements with the following countries:
Canada
CARICOM member states
Denmark
Norway
Sweden
Switzerland
United Kingdom
United States of America
What Investors Think
Investors have not cited tax levels or tax regulations as a concern.
Customs processes were thought efficient, although concerns were raised about container inspections being held after normal working hours. It was felt that a single window would serve to greatly simplify the interactions between the Customs Department and the agencies of government involved in external trade.