Production and trade
The focus of the Government has been on reforming the economy and promoting economic growth. The Government is also pursuing an ambitious programme for human resource development to rebuild the human capital lost or emigrated in 1994. This has led to some important socio-political achievements, including the restoration of peace, security, stability and personal safety; a zero-tolerance policy towards corruption; judicial and administrative reforms; regional integration; increased investment in education; and substantial progress towards national reconciliation.
Economic composition
The main contributor to growth has been services (government expenditure on education, health and public administration). The industrial sector picked up after 2008 downturn and reflects important government capital expenditure and greater investment in construction. Agriculture while occupying 79.5 percent of the labour force and growing at an annual rate of 5.17 percent over the previous five years, has been declining in proportion to the economy, marking Rwanda's gradual economic diversification to services.
Market access
As an investor in Rwanda you benefit not only from Rwanda's internal market but from the country's membership of two sub-regional economic groupings, the EAC single market and the COMESA common market, and from preferential access to a number of developed country markets, described below.
The national market
As a market, Rwanda has a population of 10.5 million and a GDP per capita of US$ 644.
Preferential access to regional and international markets
Rwanda enjoys access to the following markets and trade agreements.
Energy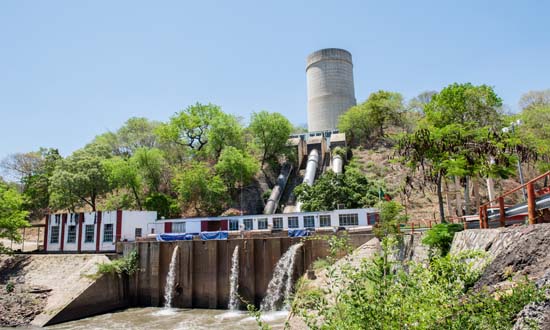 Domestically generated installed capacity stands at 112 MW. A significant portion of that is generated from imported petroleum products. A further 15.5 MW is imported from neighbouring countries. The gap between demand and domestic supply is expected to grow as the country develops and more of it is electrified (electrification stands at 11 percent). A 1,000 MW demand is forecast for 2017.

The country has substantial hydroelectric resources, as well as natural gas deposits under Lake Kivu (see box below), which could make Rwanda self-sufficient in electricity or, even, a net exporter. Detailed and promising geothermal explorations are taking place in the Volcanoes National Park and the faults associated with the East African Rift near Lake Kivu.
Opportunities therefore exist in power generation and EWSA, the country's national power and water distributor is open to signing agreements with independent power producers (IPPs).
Investment opportunities in the energy sector
Power generation from Methane gas in Lake Kivu (available concession for 150MW)




Power generation from geothermal (potential for 740MW)




Micro Hydro power plants (more than 100 sites available for private investment)




Peat to power generation (potential for 1200MW)




Solar




Peat to power



Incentives for potential investors in the power sector
Depending on the significance of the project, the Government is open to providing support in infrastructure, roads and transmission access.
Generating energy from the depths of Lake Kivu
Contour Global, the energy branch of United States based Reservoir Capital, is finalizing the first phase of a project to extract methane from the depths of Lake Kivu and use it to generate electricity. Its first phase, costing US$ 140 million is likely to yield 25 MW, and will operate under the name of the company's Rwandan subsidiary, Kivuwatt. In its second phase it could yield 100 MW, some of which could be exported to neighbouring Uganda.
The extraction takes place 30 km offshore through four gas extraction facilities barges. These are connected by a pipeline ten metres below the surface of the lake to an onshore marine landing site. The generation plant itself is onshore at Kibuye. Under this technology, water is pumped up from depths of 360m, the methane is extracted, and the water, without methane, is pumped back to a depth of 240m. The technology still needs to be fully tested which is why the first phase is only for 25 MW. Risk factors include springs in the lake and uncertainty over how the rebalancing of water types will affect the lake.
The novel nature of this venture meant that no outside contractors could be found and Contour Global found itself having to manage the project. The design also had to change along the way in line with evolving Rwandan regulations. However, the company is positive about its experience working with the Government and about the project's prospects.
Tourism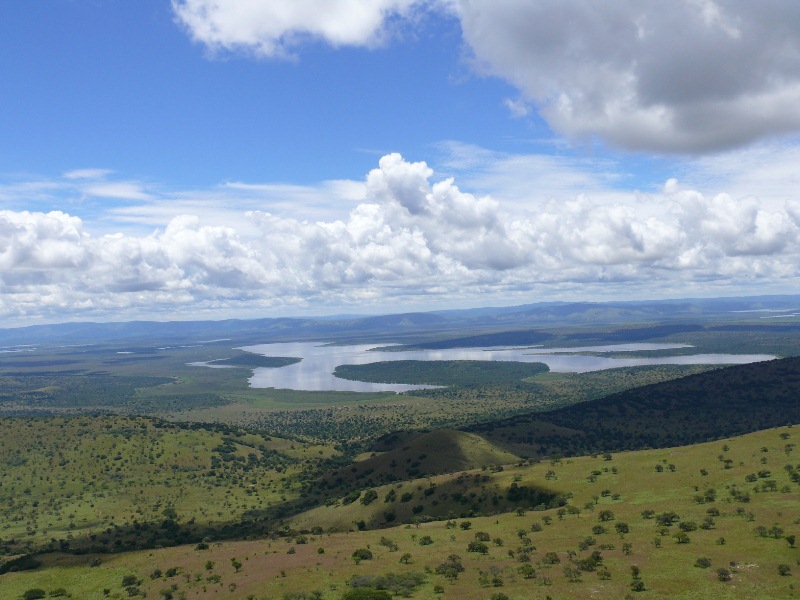 Rwanda's natural assets include six volcanoes, 23 lakes and numerous rivers. Spectacular volcanoes and dense tropical forests dominate the north of the country, while there are hills and valleys, lakes and rivers, and savannah as well as tropical vegetation in the rest of the country.
The Parc National des Volcans in northern Rwanda is home to the world's largest number of endangered mountain gorillas, who live in a protected area and can be viewed in their natural habitats at a fairly close range. 670 different bird species have been recorded in Rwanda, as have 100 orchid species in the Nyungwe Forest National Park, also home to 13 species of primate. The third park in Rwanda, the Akagera National Park is a savannah park with typical wildlife – lion, buffalo, giraffe, elephant, hippopotamus, hyena, impala, gazelle – that is progressively being restocked. There are also water bodies ideal for water sports and fishing, particularly Lake Kivu in the west and Lake Muhazi in the east. Lake Kivu also offers beautiful beaches, jutting peninsulas and islands.
The Government is investing significant efforts in attracting meetings, incentives, conferencing and events tourism, making use of its good international air connections. To this end, it is building a convention centre and hotel, to be managed by Radisson, of which the biggest room would have seating space for 3,000 delegates. This would make Kigali the fifth largest convention centre in Africa after Cape Town, Marrakesh, Cairo and Nairobi.
The convention centre will add significant capacity to a growing conference market in Rwanda with the country already hosting a number of regional conferences focused on issues of conflict resolution, health and gender, three areas in which the country has made a mark for itself. Accommodation for conferencing will be supported by a number of business hotels opening their doors in Kigali. These include a Marriot and Sheraton.
Growth in all types of tourism is supported by increasing international airline connections. International airlines currently flying to Kigali include Brussels Airlines, Ethiopian Airlines, Kenya Airways, KLM, Qatar Airways and Turkish Airlines. Further growth is expected.
Opportunities for investment also exist in the following areas:
Develop meetings, conferences, and convention infrastructure and facilities. 




Four and five star hotels in Kigali, Musanze, Huye, Nyagatare and Rubavu.




Karisimbi cable car project: the Government is offering a concession to build a cable car for tourists to Mt. Karisimbi in the Volcanoes National park.




Tourism and hospitality training schools.




Construction of a cultural village in Kigali




Creation of theme parks and aquariums




Establishment and promotion of zoos, zoological and botanical gardens




Development of exhibition centers in and around Kigali City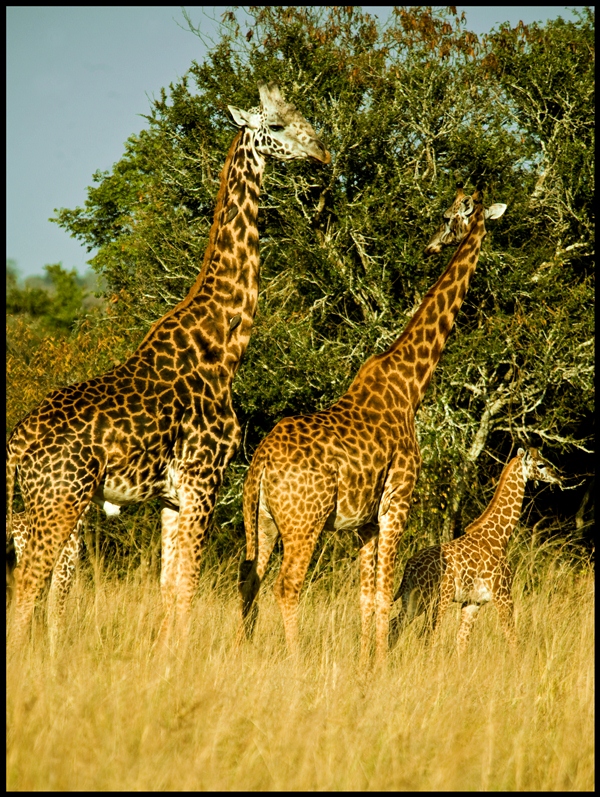 Case Study : Tourism Promotion Services
Already well established in the East African region, Tourism Promotion Services East Africa Limited (TPSEAL), owned by the Aga Khan Fund for Economic Development (AKFED) and operating under the Serena brand, has its sights set on Rwanda. Currently it operates two properties. The first is in Kigali and attracts principally business and conference visitors. It was taken over from the Government and is now majority-owned by the group. The second is at Gisenyi on Lake Kivu by the border with the DRC focusing mainly on tourism.
The chain has plans to expand to seven properties, which together will enable visitors to enjoy a 10-day circuit targeting long-haul travelers. The properties will include:
Nyungwe Park to observe the chimpanzees and visit a cultural village;
Ruhungeri, which will provide a spa, and opportunities for trekking and mountain climbing;
Kibuye, also on Lake Kivu;
the Parc National des Volcans to see the gorillas; and
Akagera National Park, where the chain will take over a lodge abandoned by Dubai World.
The Aga Khan Fund also has plans to establish in other sectors in Rwanda. As a majority shareholder of the Nation Media Group and with a newspaper and FM radio already operating in Rwanda, it also aims to bring in a TV station. Plans are underway to establish the Diamond Trust Bank and Jubilee Insurance. Aga Khan Health Services may open a hospital and medical faculty, which would be the second largest in the region after Kenya.
Manufacturing
With Rwanda's duty-free access both across the EAC Common Market, Comesa and preferential access to the EU and US (see above), the country presents opportunity for export manufacturing. This is currently dominated by agro-processing, particularly in tea and coffee, and to a smaller degree in horticulture and floriculture.
While Rwanda's internal market remains small, it runs a substantial trade deficit. There are therefore opportunities for small investors in import substitution, for example in consumer goods, the largest category of imports. Current manufacturing takes place in beer, soft drinks, cigarettes, sugar, wheelbarrows, soap, cement, mattresses, plastic pipe, roofing materials, textiles, and bottled water. Being a landlocked country with high transport costs, also means that there is a certain natural protection for investors in the country.
The Government is making available industrial land through the Kigali Free Economic Zone (see Land tab).
ICTs
The Government has invested heavily in developing ICT infrastructure to enable service delivery. This has included:
2,500km optic fibre network throughout the country and with 9 regional links to neighboring countries;




Fibre optic connection to the SEACOM and EASSy undersea cables:




a state-of-the-art Tier 3 internet data centre;




a deployed wireless broadband covering over 80% of Kigali, to be extended to all major towns; and




an innovation centre and incubator for start-ups.



As a result, the ICT sector in Rwanda has been growing steadily over the last twelve years with ICT literacy levels also rising in the same period. University curriculums have been revised to contain both practical and theoretical aspects of ICTs.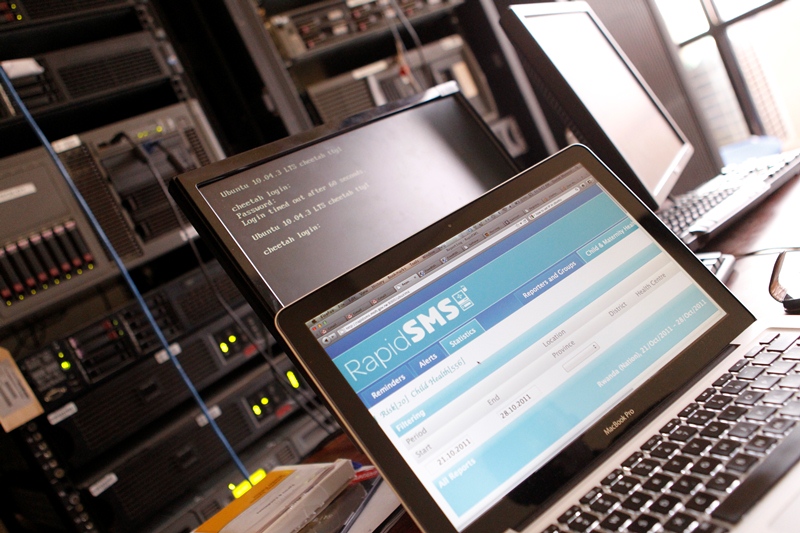 With regards to the telecommunications industry, there are three internet and mobile telephony services providers: MTN Rwanda, Tigo Rwanda, and Bharti Airtel. Today, there are over 5 million mobile telephony subscribers.
Key investment opportunities exist in:

Business process outsourcing (BPO)




Technical training institutes for ICT specialized courses.




Software development (mobile applications, innovative e-payment solutions)




Internet data centre (computer security management and disaster recovery planning facilities)




Technology park




SMART energy grid development




Access network/Last mile connectivity (fibre-to-the-home, curb etc.)




ICT financing mechanisms




Business development centres.
Agriculture
Commercial agriculture in Rwanda is characterized by three main sectors in descending order: coffee, tea and horticulture and floriculture. Agriculture contributes 33.6% to the national GDP. Export crops (tea and coffee) projected by the National Agriculture and Export Development Board to grow at 22% between 2012 and 2014.
Coffee
Coffee is central to Rwanda's economy. It is the second largest export item by value. Coffee is cultivated by around 400,000 smallholders on 52,000 hectares. Most coffee is sold as green beans through farmers' cooperatives to exporters who in turn sell to commodity traders. Coffee is 95 percent Arabica and is mainly exported to the United States and Germany, where it is blended with other beans. The little coffee that is roasted in Rwanda tends to be sold locally, though coffee that has been exported unblended under the Rwanda appellation has been recognized as a high quality product, winning cupping contests internationally, and buyers are willing to pay a premium.

There are opportunities for investment in quality improvement and value addition through:
the construction of coffee washing stations which are crucial for the end product targeting the up-market niche segments (requiring an average investment of US$ 150,000 for a washing station with a capacity of 200 tonnes);




the construction of roasting facilities on a large scale;




the setting up of modern coffee-processing and packaging plants; and




the operating of large-scale coffee plantations.



Tea
Tea is Rwanda's third export item by value. According to Rwanda's national tea authority, OCIR-Thé, the sector employs an estimated 60,000 people and has 12,000 ha under cultivation. Nearly all the tea is grown at above 1,500 metres, in soils which permit the production of very superior tea. Like coffee, tea is also grown mainly by small-holders (67 percent) grouped into 13 cooperatives but, in addition, there are also 11 tea factories with associated estates. 
Two kinds of tea are grown, swamp tea and mountain tea, of which the latter has a lower yield but higher quality. In general, yields per hectare are lower in Rwanda than in competitors like Kenya and Sri Lanka and studies show that yields of 3 tonnes of black tea per hectare could be reached in the marshlands and 2.5 tonnes in the hills, up from 1.5 tonnes currently. 
Most tea is produced by the CTC (cut, tear, curl) method and apart from a limited tea bag production for the local market, there is little value addition. Ninety percent of tea is sold directly at auction in Mombasa. The Government is keen to encourage investment in this sector to increase value-addition through blending, packaging and branding. 
The Government encourages investors to set up independent tea factories and to establish contracts with surrounding grower cooperatives. To this end opportunities have been identified in Karongi District in Western Rwanda, at Gatare in Nyamasheke District and at Mushubi in Nyamagabe District. In order to increase value-added orthodox processing methods are also being encouraged.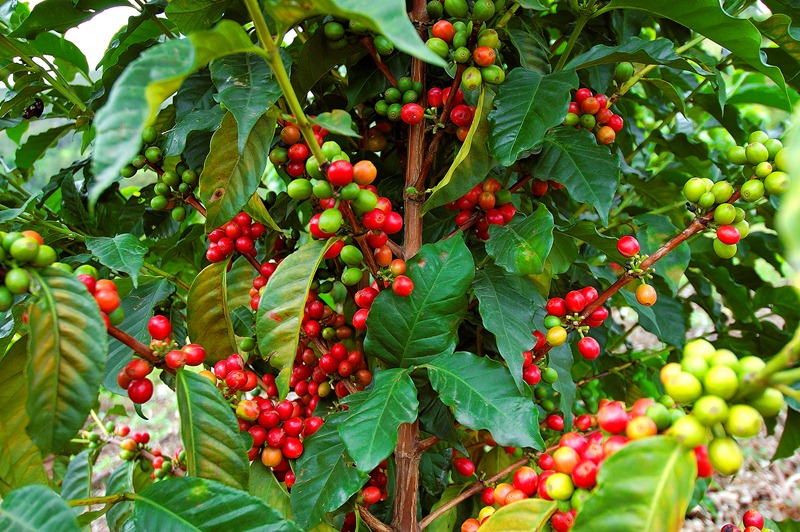 Horticulture and floriculture

Horticulture and floriculture is another area in which the Government is keen to attract investment. 
Horticultural exports include dry beans, green beans, carrots, fresh fruit and tropical fruit. With demand growing in both Western and Middle Eastern markets for fruits and vegetables, buoyed by a trend towards more healthy eating, opportunities exist in this sector. Opportunities also exist in selling highland crops grown in Rwanda to the lowland regions of the EAC and Central Africa.
With regards to floriculture, the Government has identified 200 ha of land in the Eastern part Province where a state of the art flower park will be established. The zone is close to a lake and the project is expected to generate and sell over 95 million stems annually both through auction (80%) and direct sales (20%).The development of a flower park is expected to attract cargo flights into the country hence lowering air flight costs. This will in turn attract more investors into the horticulture industry supporting value addition to fruits and vegetables for export.
Further opportunities
However, opportunities are available in three further distinct areas:
Food processing for domestic and international markets: staple foods with significant potential for growth include beans, rice, maize and potatoes.
High-value crops for international export: Rwanda already has a strong international reputation for its quality coffee and tea.
Agro-inputs and logistics: the strong growth of Rwanda's agriculture sector offers a foundation for investment in inputs such as fertilizer and seeds.
Real estate and construction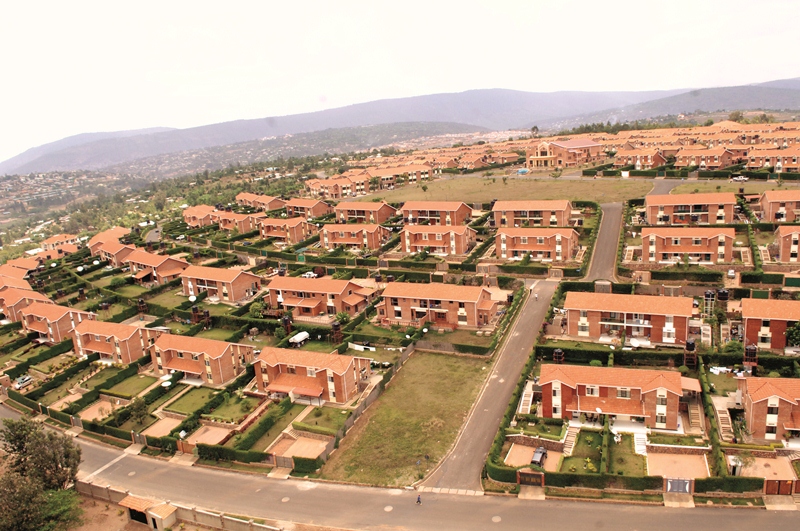 Construction and real estate have seen recent growth with strong demand for residential and commercial buildings. This has been buoyed by growth in local and foreign investment. 
Another sector with strong growth has been affordable housing, which is driven by  among other factors, a growing population (2.89% per annum), an emerging and growing middle class, increased diaspora investment in Rwandan property markets and government investment in infrastructure expansion and modernization of urban and rural infrastructure.
The construction sector grew by 24% in the year 2011 compared to 9% in 2010, and contributed 8% to GDP. Dominant in the sector was the construction of hotels and commercial buildings. 
The City of Kigali's conceptual master plan envisages that all areas in the city can be re-developed in the next seven years. According to this plan, there are over 35,590 ha of land for potential growth in the city.

Opportunities in the real estate and construction sector exist in:
residential housing for low- and middle-income customers;




building apartments and shopping malls in Kigali City;




brick and tile making factories;




office blocks in Kigali City;




estate development for high income customers;




development of entertainment centres;




manufacturing of construction finishing materials;




training and certification of key services.



Financial services
There are currently 9 commercial banks in Rwanda as well as a number of microfinance institutions and rural savings and credit cooperatives. The sector is overseen by the National Bank of Rwanda.
Growth potential remains strong with 42% of the population in the formal financial system. The return on equity in the sector as of June 2012, according to the Rwanda Development Board, was 10.9%. There is also a stock exchange, overseen by the Capital Markets Authority (CMA).
All banks are subject to a five percent minimum reserve requirement. Banks wishing to install in Rwanda must apply for a license to the National Bank of Rwanda by presenting a business model showing that there is a gap in the market and demonstrating a minimum share capital of US$ 8.13 million.
In order to improve access to credit, a private credit reference agency bas been set up, of which all banks and other financial institutions must be members. Other companies such as utilities can be voluntary participants.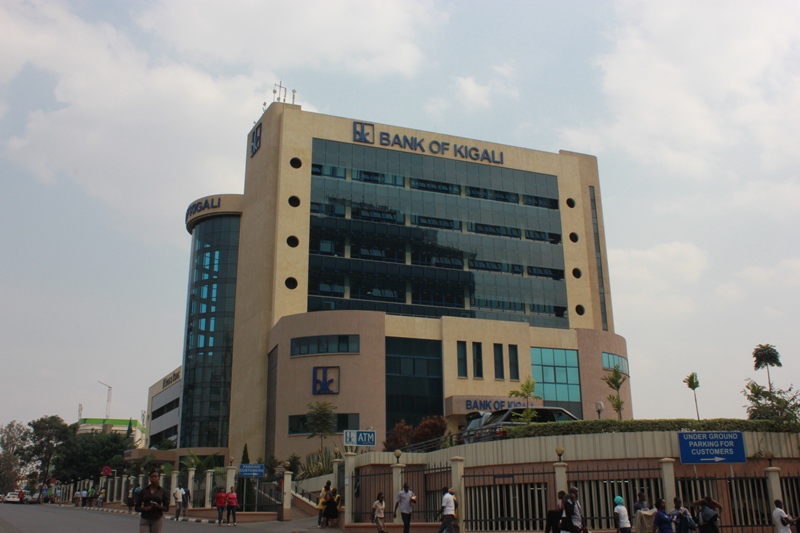 The three largest commercial banks in descending order of market share are:
Bank of Kigali




Banque Populaire du Rwanda




Banque Commercial du Rwanda



Foreign banks present in Rwanda are: 
Ecobank, Access Bank, Equity Bank, Kenya Commercial Bank and Fina Bank.
Investment opportunities in the financial sector
Commercial bank products and services particularly in rural areas,




Competitive loan facilities




Agricultural products/services financing




Development banks especially to finance SMEs




Microfinance opportunities




Mortgage financing




Investment banking services




Training of financial sector professionals




Insurance services especially re-insurance




Equity and bonds purchases at Rwanda's capital market




Provision of technical ancillary services in areas like brokerage and actuarial loss assessment;




Provision of life policies and other innovative assurances like agriculture and medical schemes…




Housing banks




Special financing solutions i.e. private equity funds




Institutional and human capacity building in capital and financial markets.
What investors think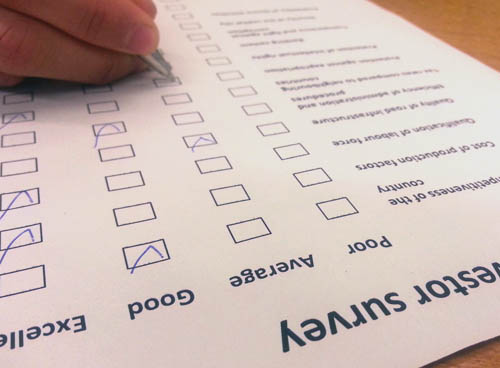 Investors consider Rwanda as a relatively virgin territory which, as such, can offer interesting opportunities to develop new markets or replace imported goods. The domestic market is still considered limited, but investors highlight the easy access to the rest of the EAC regional market.
Tourism, thanks to the country's important natural assets, and energy were the two most cited areas of opportunities and growth.