Economy and production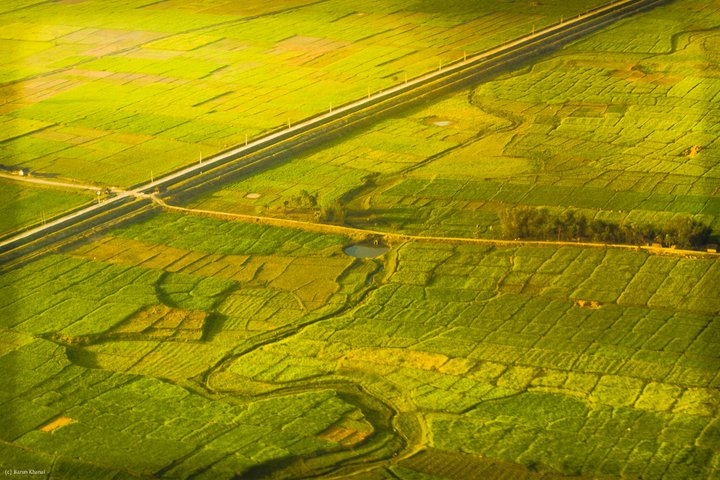 Since 1992, the Government's focus has been on private sector development and poverty alleviation. The preliminary statistics show that the population living below the poverty line has gone down from 45% to 25.4% in this period. Similarly, the increase in literacy and school enrolment rates, the prolonged average life expectancy, the reduction in child and maternal mortality rates, the fairer income distribution have exhibited considerable achievements (National Planning Commission). Attention has also been paid since 2007 on rebuilding physical infrastructure damaged during the country's decade-long conflict.
GDP for 2012 was estimated at US$ 9.4 billion with GDP per capita at US$ 709. Agriculture accounts for slightly below 40% of GDP, services comprises 41% and manufacturing/craft based industries 22%. Agriculture employs 76% of the workforce, services 18% and industry 6%. Major food crops, which are mostly grown in the Terai Region, include rice, maize, wheat, millet, barley and buckwheat. In addition, sugarcane, root crops, milk and water buffalo meat are import products. Industry mainly involves the processing of agricultural products, including jute, sugarcane, tobacco and grain.
Market access
While its domestic market is limited in size, Nepal's special relationship with India offers the country significant access to the largest market in the South Asian region (see below). Access to the Chinese market is limited both by the difficulties of Nepal's northern terrain and by the absence of any special trade arrangement comparable to that with India. Nevertheless, Tibet, China has been a traditional trading partner.
Preferential access to regional and international markets
The country benefits from preferential access to the following significant markets.
Agriculture
Agriculture is the major sector of the Nepalese economy, providing  employment opportunities to 66% of the total population and contributes about 36% in GDP. Nepal produces rice, wheat, maize, millet and barley as the main food crops and mustard and rapeseed as the major oilseeds. Niger seed, which is great demand in the international market for birdfeed, is emerging as an export-oriented crop.  Potato, sugar cane, lentils, tobacco and jute are the country's major cash crops. In recent years, the market-oriented production of vegetables and fruits has been promoted, gradually changing the subsistence pattern of agriculture.  Also increasing in importance are tea, coffee, meat, milk, eggs, fish, vegetable seeds, silk and soya production.

Tea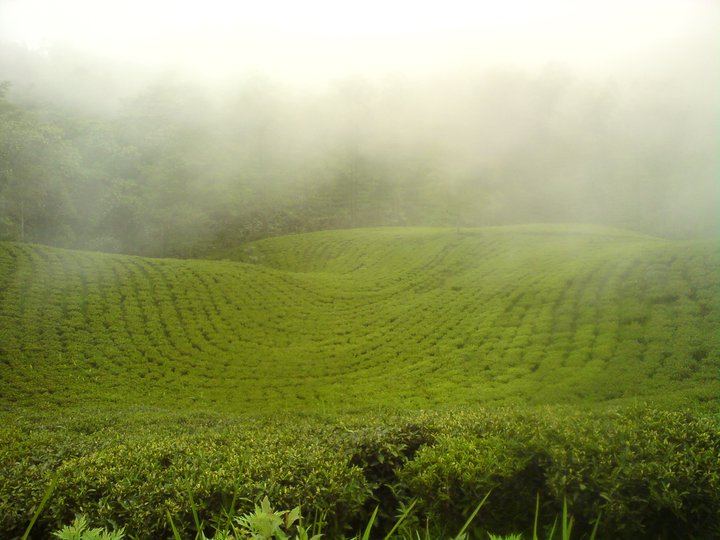 Nepal produces two types of tea: orthodox tea in the hills from Chinese clones and CTC (crush, tear and curl) tea in the plains from Assamese-variety plants. "Orthodox" and "CTC" refer to two different types of tea-processing methods. Orthodox tea - the premium variety - is leaf tea with a good aroma and a mild liquor. The Nepal CTC tea - a mass consumption item - is 'curled leaf' tea with a mild aroma and a strong liquor. The distinction is in the processing of the green leaves, not in the leaves themselves or in the locations in which they are grown.
The Nepal's strength in tea production lies in the youth of the plants and in the long period of rainfall that the country (particularly the eastern part) receives.  Nepal used to produce the similar quality of Darjeeling tea mainly in its eastern hills and plains adjoining the Darjeeling district of India.  Recently the tea plantation has expanded to the central and western hills.  Last few years, the production and export of Nepalese tea have been very impressive.  More and more tea farmers have been attracted towards tea production, particularly organic farming, as these products fetch value in the international market.  Germany, Japan, the Republic of Korea, and Hong Kong (China) have been the main importers of Nepalese orthodox tea.
Coffee
Coffee is a newly identified export product of Nepal, as compared with tea.  Coffee farming in Nepal is proven as promising due to the availability of soil with  appropriate climate in the mid hills at an altitude of 1100 meter and above from where the series of Himalayas with fresh and cool air can be viewed to be suitable for specialty coffee. Coffee originates from the subtropical forest eco-system of the Ethiopian high lands, where it grows under the shade of a variety of trees.
Coffee is produced in more than 30 districts in Nepal. Among them, the commercially significant districts are: Lalitpur. Syangja, Gulmi, Kaski, Palpa, and Kavrepalanchowk.  Majority of growers are low-income farmers, usually no chemical fertilizer and insecticide/pesticide applied.  They do not even weed and manure coffee plants. Of the total production 65% is exported and the rest consumed in the domestic market.  There is increasing demand for Nepalese Coffee for its specialty quality Nepalese coffee has been exported to different parts of the world mostly to Japan, the United States, and the Republic of Korea and European countries.
Floriculture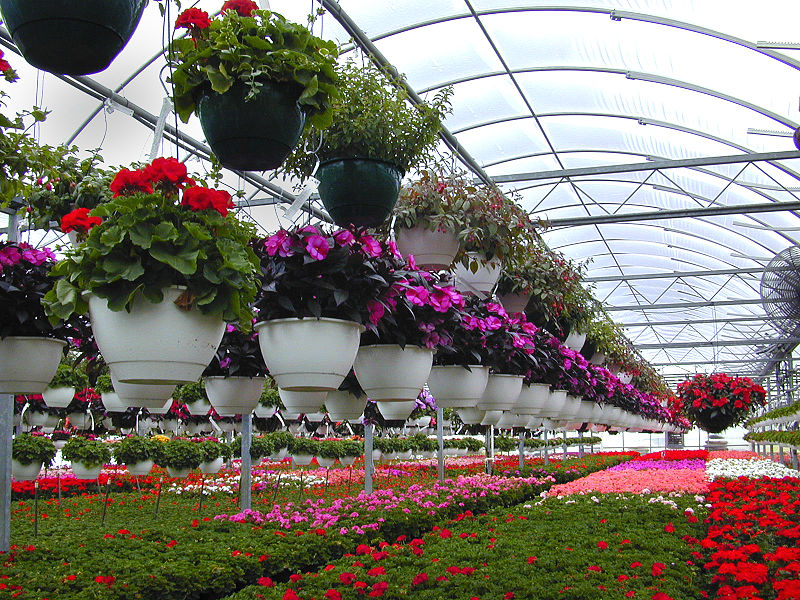 Nepal is rich in biodiversity having 6500 species of flowers, bushes and trees blooming in the uphill of the Himalayas to Terai.  Due to the favorable climate, abundant labour, and suitable soil, floriculture has recently become one of the prominent businesses especially in hills and inner plains.  Whereas exports in a regular and organized manner have not been well established, Japan, Kuwait, Qatar, India and many European countries have become major importers.  The Government is aware that the diverse agro-climatic conditions of the country offer good prospects for the production of a wide variety of flowers (including some exotic species of orchids) and flowering seeds for export. 

The workforce suitable to floriculture is easily available.  For a successful export operation, direct air links to international markets for flowers as well as their proper storage areas at the airport would be needed. These needs present themselves as areas of investment in their own right. Thus far, there has been no significant FDI in this field.
Floriculture policy as a priority
In 2012, the Government of Nepal endorsed a new floriculture policy, which, among others, recognizes floriculure as a priority industry and promises to support it through a slew of incentives for entrepreneurs. The incentives include arrangement of priority sector loans to entrepreneurs pursuing floriculture farm projects.   

The policy aims at developing floriculture by improving necessary infrastructure such as irrigation, agricultural roads, collection centers and cold storage, in collaboration with cooperatives and other non-government sectors. The policy also stipulates that floriculture related materials be included in school or college curriculum, and encourages industries to produce medicines, scents and other cosmetics using local flowers.  In an effort to improve the market access for floriculture, the policy also emphasizes the need for establishing service centers in different places with the involvement of both the Government and the private sector.

The policy includes programs to institutionalize the market for floriculture products and its inputs, to encourage fresh flower outlets, to promote the involvement of under-privileged groups to pursue floriculture and to promote FDI in the sector. The policy also enlists indigenous varieties of ornamental flowers to protect their patent rights and their commercial farming, plans to establish a gene bank to preserve the indigenous flowers and encourage floriculture farms that support protection of bio-diversity in the country. 

Floriculture has emerged as the highly potential sector which has been providing direct or indirect employment to over 40,000 people in 35 districts across the country.

Livestock and dairy processing
Dairy farming is an integral part of Nepali agriculture. Water buffaloes and cows are the main animals reared for milk, but many farmers are facing the problem of over-supply.  Bullocks are used for traction only, while male buffaloes are used also for meat. Yaks are also used for meat. Other livestock reared in Nepal includes goats, sheep, pigs, chickens and ducks.
With some 7.2 million heads as their total population, cattle are the primary livestock in Nepal. Some 999,000 of them are milking cows. Perhaps even more important are the water buffaloes in the Nepali village economy, as they are used for all three purposes: traction, milk and meat. Their population is estimated at around 5.1 million heads with some 1.3 million heads of milking buffaloes. The number of sheep and goats is estimated at 807,000 and 5.8 million heads respectively. The number of pigs is estimated at around 1.1 million. Of the 45 million chickens, about 7.9 million are laying hens.
Opportunities in this field include the production of powdered milk and condensed milk to address the problem of milk holidays and to maintain regularity of supply during the lean season. Milk and milk products can also be exported, particularly to the adjoining states of India, Tibet (the Autonomous Region of China), and Bangladesh. 

Nepali farmers have been facing the problem of what is known as "milk holidays". These are days in the week when dairy firms and skimmed milk companies are unable to absorb the quantity of milk that farmers want to sell, causing a large quantity of milk wastage.  This typically happens during the flush season that begins in the middle of the rainy season (July–August) and continues till January. Farmers reportedly blamed the Government for the milk holidays as it has refused to VAT on milk and milk products.  Dairy industry firms have pressured the Government to reduce VAT.

Hydropower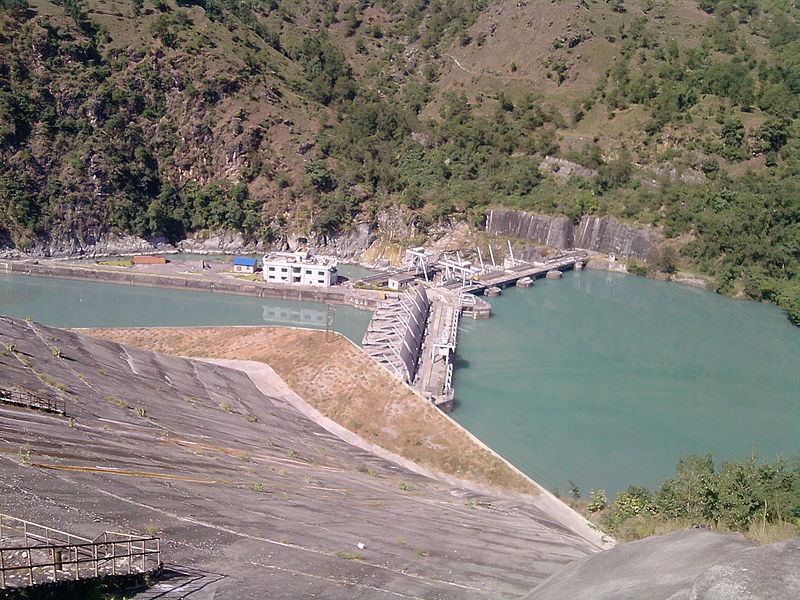 The country has a theoretical hydropower potential of 83,000 MW, of which about 44,000 MW is thought to be economically feasible. However, Nepal has been able to harness only a small fraction of this potential resource so far. In 2010, Nepal's integrated power system had a total installed capacity of about 700 MW of which hydropower's contribution was 650 MW. The rest came from thermal plants, multi-fuel plants, and purchase from India.
Systematic and planned development of water resources started in the early 1990s. Many medium-sized hydroelectric projects such as Kulekhani I and II, Trishuli, Devighat, Gandaki, Sunkoshi, Panauti, Marsyangdi and Andhikhola have been completed and commissioned. Seti, Tamakoshi, Upper Karnali, Arun and Budhi Gandaki are some of the hydropower projects that have attracted interest of foreign investors. Furthermore, recently, a number of small and micro hydroelectric projects have been increasingly supplementing the energy needs of mountain and hill regions.
There is a gap in the supply and demand for electricity in Nepal. According to the load forecast conducted by Nepal Electricity Authority (NEA), energy growth per year for 2010-2020 will be 9.06%, whereas peak demand will increase by 8.85% in the same period. (NEA Annual Report, 2010)
Preliminary studies have identified potential for over half a dozen medium and large hydroelectric projects. Some projects are of such a size that their greatest value for Nepal will be from the perspective of exporting hydroelectric power to neighbouring countries, including to the northern regions of India, which face power shortages. One obstacle though has been the non-ratification of an India–Nepal agreement on power trade, signed in 1996, by the Nepali parliament. (Parliamentary ratification is not required in India.) The power trade agreement serves as the basis on which private-sector firms in the two countries can enter into power-purchase agreements.
Domestically, Government policy also allows captive generation by an energy-intensive industry which can then sell surplus power to the locality near it or to the national grid. Selling surplus power to a distant buyer within the country using the national grid is also possible against the payment of a fee to the Nepal Electricity Authority, which owns the national grid.
100% FDI is permissible in the hydropower sector. Additional approval from the Department of Electricity Development is required.
Tourism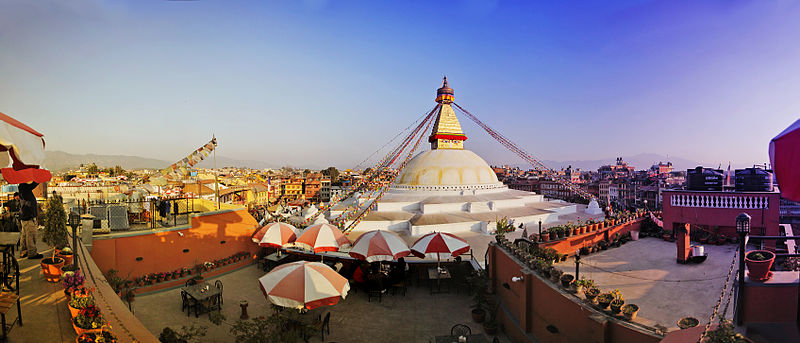 The Government has implemented a liberal tourism development policy aimed at attracting a larger flow of tourists who spend more in the country by lengthening their average stay. It is the second largest sector in terms of foreign exchange earnings and employment after agriculture. Holiday Inn, Hyatt, Radisson and Taj are some of the international hotels chains present in Nepal in joint ventures (financial and/or technical–managerial) with Nepali investors.
Nepal's attractiveness is due to its varied topographical features. The country's elevation ranges from 100 metres to 8,848 metres above sea level. It is also a country in which two great religions, Hinduism and Buddhism, are blended together and there has been no religious conflict in its long history.
Trekking, white water rafting and mountaineering are increasingly popular tourist activities. The major attractions are the Himalayan ranges: 8 of the world's 10 highest peaks exceeding 8,000 metres including Mount Everest, are in Nepal. The number of peaks above 6,000 metres exceeds 200. Fertile green valleys, forests full of wildlife where tigers and rhinoceroses roam, birds and flowers are other tourist attractions. The country provides tourists with a fascinating mix of natural beauty with a rich and ancient civilization of shrines, temples and palaces with ageless sculptures.
These features suggest some of the potential in cultural tourism, nature tourism, health tourism, adventure tourism and convention tourism. Tourism products targeted at Buddhists and Hindus from around the world (including those in India, China, South-East Asia, the Republic of Korea and Japan) can be developed with a focus on Lumbini, the birthplace of Buddha.
Tourism in Nepal has hitherto been concentrated in the Kathmandu valley, Pokhara and Chitwan. New areas can be developed in other parts of the country by setting up resorts that can be destinations on their own, such as the national parks and wildlife reserves.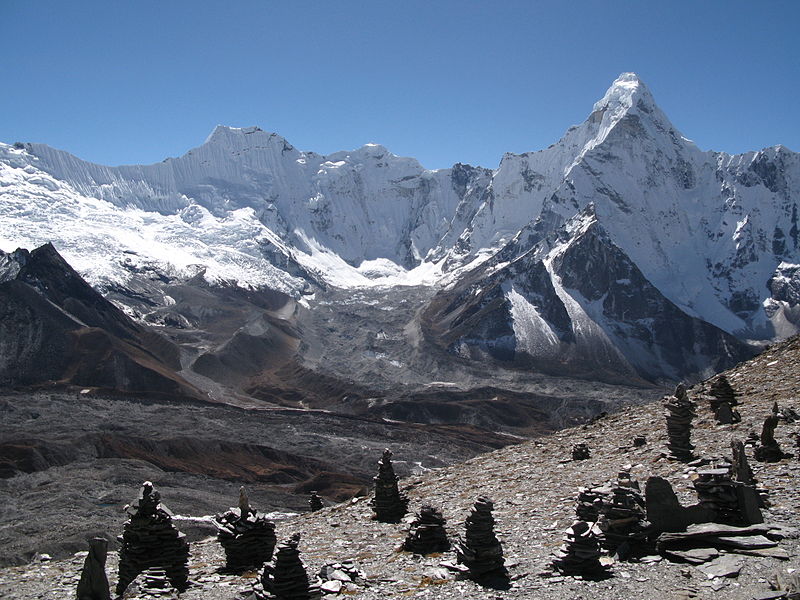 Some entrepreneurs are also planning to develop educational tourism by setting up educational institutes targeted at international students. Yet others are thinking of health tourism, under which specialty hospitals will be set up in scenic locations with a wholesome climate and accompanying relatives or friends of patients coming to such hospitals will have holidaying opportunities.
Most tourists visiting Nepal are young adventurers (between 25 and 44 years in age). Packages and facilities targeted at older tourists are lacking, and therefore offer an opportunity for specialized investment in this sector. The major tourist-originating market for Nepal has traditionally been India. This is a foundation that can be built on, for Indian tourists are among the highest spenders in Nepal and they are especially likely to visit in the summer months when non-Indian arrivals decline.
The latest development in this area is the status granted to Nepal by China as one of the outbound destinations for Chinese tourists. The necessary arrangements to facilitate the flow of Chinese tourists into Nepal have been finalized by the two Governments. The Chinese yuan has been made convertible with the Nepali rupee and a representative office of China's tourism authority has been established in Nepal. Various private and public institutions have started running language courses to meet the need for Chinese-language guides and interpreters.
Training schools for the hospitality industry, amusement parks, golf courses, cable-car complexes and resorts in non-traditional destinations such as the mid-western, far-western and eastern development regions are among the opportunities for FDI. The emergence of China as a source of tourists has also opened up opportunities for specialty restaurants.
An opportunity exists for setting up the international airport planned for outside the Kathmandu valley. The possible site is Bhairahawa, near Lumbini, the birthplace of Buddha. An airport located anywhere in the Terai can serve also as a preferred alternative airport for people wishing to visit Bihar or Uttar Pradesh in India. The Government has included the airport in the list of infrastructure projects that can be licensed to the private sector.
The Nepal Tourism Board (NTB), a public–private partnership organization set up especially for the purpose of promoting Nepal as a tourism destination, is the relevant authority for further information in this field. The Hotel Association of Nepal (HAN), the Nepal Association of Travel Agents (NATA) and the Nepal Association of Tour Operators (NATO) are private-sector associations that can also be contacted for further information.
In the tourism sector, 100% FDI is permissible in hotel and other areas. However, in the travel and trekking agencies the government is working on imposing some restriction on FDI. For example, maximum 51% and the minimum threshold of the FDI requirement. Therefore, until the approval of this policy, approval of FDI has been postponed in these sectors (travel/trekking).
Health services
The Government is encouraging private sector investment in specialized health services, so that it can concentrate its resources on primary health-care. As a result, a number of private health centres have been set up and are operating in Nepal, some of them with substantial foreign participation. Foreign participation is particularly significant in teaching hospitals. The Government has already announced a policy to provide land on long-term leases in the hills to private sector investors to construct specialty hospitals, health centres and educational institutions. This can be combined with tourism, as mentioned earlier.
In health services, 100% FDI is permissible. Additional approval from the Department of Health Services or its local offices is required before the operation of hospitals.
Pharmaceuticals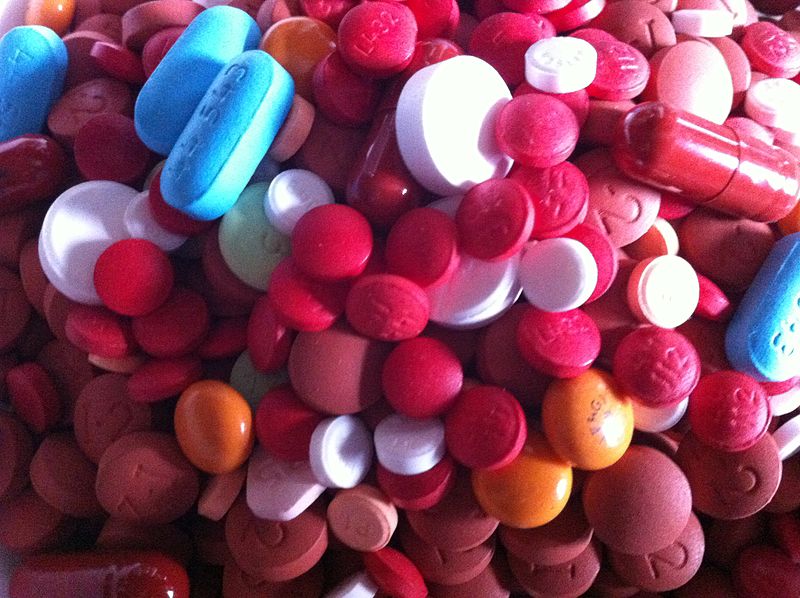 The pharmaceutical industry is another potential area for foreign investment. At present, there are a few dozen units in this industry. All of Nepalese firms produce non-patent drugs and occupy less than 40% of the domestic pharmaceutical market, whereas the rest belongs to Indian companies. One Nepalese pharmaceutical unit (Hukam Pharmaceuticals) has been exporting bulk drugs (formulations in bulk, not packaged for dispensary use) to India, while another unit (Nepal Pharmaceutical Lab) has started exporting branded pharmaceutical products ready for dispensary use to India.
The Government has promoted self-sufficiency in producing essential drugs, but the progress has been slow, particularly without much of FDI.
There are substantial prospects for the production of Ayurvedic formulations and other herbal medicines, as Nepal's biodiversity encompasses a wide range of medicinal and aromatic herbs. (Ayurvedic medicine is the traditional medical system of India.) India's major producer of Ayurvedic formulations, Dabur India Ltd, has set up a majority-owned subsidiary in Nepal to process the herbs available in Nepal. Figures for the export of some Ayurvedic formulations to India during 1998–2001 are given in table III.7.
100% FDI is permissible. Additional approval from the Department of Drug Administration is required before the operation of pharmaceutical industries.
Light manufacturing
Nepal's overseas exports also include light manufacturing items such as terry towels and microtransformers, which have attracted some foreign investors. Thailand's Ekarat Engineering has invested in Nepal Ekarat Engineering, an ISO-certified company which manufactures electricity transformers. Nepal Bayern Electric, a joint venture between Nepali and German investors, has been exporting micro-transformers (electronic parts used in the telecommunication industry) to Germany.

Minerals
Nepal has proven deposits of marble, magnesite, talc, garnet, quartz crystals, kyanite, tourmaline, beryl, corundum/ruby and natural aggregates (river boulders, gravel and sand).
Some of these minerals are exported raw, mainly to India but also to a few other Asian countries. Minerals are also processed for cement, industrial lime, agriculture lime, dead burnt magnesite, paper, soap and marble industries. Some small-scale industries also use limestone, dolomite, quartz, talc, coal, peat, precious and semiprecious stones, brine water (salt) etc. Construction materials (aggregate, dimension stones, slates, river boulders, gravel, sand, clay) are in high demand. Since only about 30-35% of the total demand of cement is fulfilled by internal production there are ample opportunities to exploit existing cement grade limestone and establish more cement and allied industries in Nepal.
Lesser Himalaya is the the main area for cement grade and chemical grade limestone, dolomite, magnesite and phosphorite, with around 1.25 billion tonnes of limestone deposits identified. Limestone deposits in Diyarigad, Chaukune, Katari-Galtar, Narpani, Nigale, Kazeri and Dang also show promise for cement and allied industries. Further limestone deposits are under exploration in Udayapur, Khotang, Syangja, Dang, Rolpa and Palpa. There also exists an estimated potential of over 5 billion tonnes of dolomite in the Lesser Himalaya. Lead and Zinc deposits in Ganesh Himal area can be mined economically.
The prospects for decorative/dimension stones in Kathmandu, Lalitpur, Kavre, Makwanpur, Dhadhing and Sindhuli districts appear promising. The exploitation of river boulders, gravel, and sand in the Terai and Churia, together with the identification and development of a new quarry for raw stone as a source aggregate for civil works is also promising. Meanwhile, ruby, sapphire, tourmaline, aquamarine, garnet, kyanite and quartz crystals reveal high potential. (For further information, visit the Department of Minerals and Geology at www.dmgnepal.gov.np.

100% FDI is permissible in mineral based industries.
What investors think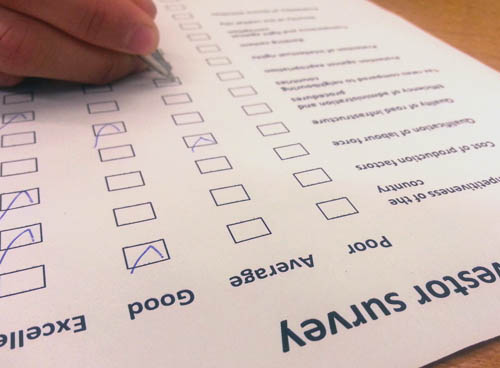 While investors cited Nepal as a challenging environment, this was compensated for by the few other investors active in the country, enabling greater market share. It was observed that those investors who had remained in the country during the troubles had significantly expanded their presence at the expense of those who left. Supplying the consumer needs of remittance earners was cited as a sector with plenty of potential.