Tax registration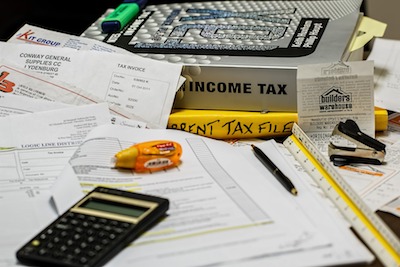 All individuals (Jamaican or foreign national) and legally registered companies operating in Jamaica must go through the tax registration process. This is necessary even if the individual or the company's principals are from a foreign territory and are covered under a double taxation agreement (DTA) with Jamaica.

Registration for all tax types begin with a visit to the TAJ's Taxpayer Registration Centre (TRC) where all taxpayers (individuals or companies) should obtain a taxpayer registration number (TRN). A TRN is essential for transacting business with most institutions, including banks, schools and examination boards. In addition, the TRN must be used when conducting business transactions with tax departments or government ministries, departments and agencies. 
Further, any person who operates a business or receives income, which has not been taxed at the source of payment, is required to register as a taxpayer and file an income tax return each year. These include:
Self-employed persons (including partners)

Employed persons with other (external) sources of income (rental income, sale of goods or services)

Companies

Other bodies (including charities, partnerships, provident societies)
Corporate income tax (CIT)
A company, wherever incorporated, is regarded as resident in Jamaica, if its central management and control is located and exercised in Jamaica, and a resident corporation is taxable on its worldwide income no matter where it arises. Non-resident companies are however, only subject to tax on income of the branch carrying on a trade or business in Jamaica, that is, the income arises in Jamaica.
For non-resident corporations, tax is imposed on certain sources of income, such as interest, dividends, royalties, and fees, by way of withholding. Reduced rates of withholding may be applicable, provided that the recipient is resident in a country that has concluded a double taxation treaty (DTT) with Jamaica. Income includes profit or gain from business, trade, profession, vocation, rent, interest, dividends, farming and others.
Income tax is imposed at the national level only, and there is no separate tax related to income which is imposed at the local or parish level. The following CIT rates are levied on companies in Jamaica:
Corporate income tax rates
| Classification | Definition | CIT rate (%) |
| --- | --- | --- |
| Unregulated company | A company (that is not a regulated company) registered and operating within Jamaica. | 25 |
| Regulated company | A company that is regulated by the Bank of Jamaica (other than building societies), the Financial Services Commission (other than life assurance companies), the Office of Utilities Regulation, or the ministry with responsibility for finance. | 33⅓ |
| Building society | An entity similar to a savings and loan association. | 30 |
| Life assurance companies | | 25 |
Personal income tax (PIT)
Personal income tax (PIT) is imposed  on individuals at the national level only and the individual's citizenship and residency status will help to determine the source of their chargeable income. Jamaicans, residents and individuals domiciled in Jamaica, are taxed on their worldwide income; while non-resident individuals are taxed only on their Jamaican-sourced income; and a non-domiciled individual working in Jamaica is taxed on the compensation for services rendered in and in relation to Jamaica (subject to certain exceptions), as well as, any other Jamaican-sourced income.
Individuals are considered to be resident in Jamaica for a tax year (that is, the calendar year) if they satisfy any of one of several conditions:

T

hey spend at least six months in Jamaica in the tax year or visit Jamaica with the intention of establishing tax residence and actually do so.

They (or their spouses) have a place of abode available for their use in Jamaica, and they visit the island at any time during the tax year, no matter how short the stay.

They habitually visit Jamaica for substantial periods. The Tax Administration Jamaica (TAJ) generally regards periods totalling three months as substantial and visits occurring in four consecutive years as habitual.
PIT is based on an individual's overall earnings, which includes inter alia, salary, living allowances, benefits received in kind and use of company car. Therefore, benefits provided to employees, whether in cash or kind, are taxable.
Individuals are generally liable to pay personal income tax on their income in excess of the annual tax-free threshold. As of April 2017, the tax-free threshold is JMD$1.5 million.
In Jamaica, payroll taxes (social security contributions) are required (to be withheld) on emoluments paid by employers to their employees, including (subject to certain conditions) expatriates who undertake work in Jamaica. Employers, have a responsibility to calculate and deduct payroll taxes and to remit them to the government, prior to paying over salaries to their employees. These taxes include PAYE income tax, education tax, and contributions to the National Housing Trust (NHT), the National Insurance Scheme (NIS), and the Human Employment and Resource Training (HEART) Trust.
The following contribution rates are applicable for employers and employees:
Payroll tax rates
| Payroll Tax | Basis | Employee rate % | Employer Rate % |
| --- | --- | --- | --- |
| PAYE Income Tax: Taxable emoluments up to 6 million Jamaican dollars (JMD) | Taxable emoluments per annum less the annual tax-free threshold | 25.00 | N/A |
| PAYE Income Tax: Taxable emoluments in excess of 6 million Jamaican dollars (JMD) | Taxable emoluments per annum less the annual tax-free threshold | 30.00 | N/A |
| Education Tax | Taxable emoluments | 2.25 | 3.50 |
| NHT contributions | Gross emoluments | 2.00 | 3.00 |
| NIS contributions | Gross emoluments up to a maximum of JMD 1.5 million per annum | 2.50 | 2.50 |
| HEART/Trust NTA contributions | Gross emoluments | N/A | 3.00 |
Withholding taxes
Withholding tax (WHT) only applies to specified services as listed in the law. That list is attached in documents below. Withholding should only be done if the value of the service, before general consumption tax (GCT) is added, is above the threshold of JMD$50000, and the general rate of the withholding tax is 3 percent of the gross amount payable to the service provider.

The Income Tax Act also imposes an obligation for WHT to be deducted from chargeable payments made to non-resident companies and individuals receiving income in the form of dividends, preferred share dividends, interest and rentals, management fees, and royalties, as well as on interest on bank deposits to non-resident corporations. Therefore, Jamaican resident companies whether or not listed on the Jamaica Stock Exchange (JSE), are required to account for withholding tax on payments of dividends made to non-resident shareholders, subject to any double taxation agreements or treaties.
Withholding for specified services will be done at the time of payment to the service provider or other entity. Where there is a series of payments in respect of the same invoice of JMD$50,000 or more, the 3 percent tax will be withheld from each payment. Where there is a series of individual invoices each less than JMD$50,000 in respect of services provided by the same person, but aggregating to JMD$100,000 or more within a 30 day period, tax will be withheld as if it were a single invoice.
In addition, a Jamaican resident company making chargeable payments, such as, preferred share dividends, interest and rentals, management fees, and royalties and interest on bank deposits, to non-residents must withhold tax at the applicable rates (Domestic/Treaty) - see below.
The following rates of WHT apply to the categories of payments highlighted. This list is indicative and is not an exhaustive list.
Withholding taxes
| Recipient | Dividends (%) | Interest (%) | Royalties (%) | Management Fees (%) |
| --- | --- | --- | --- | --- |
| Resident corporations | 15 | 25 | 0 | 0 |
| Resident individuals | 15 | 25 | 0 | 0 |
| Non-treaty: Non-resident corporations | 33⅓ | 33⅓ | 33⅓ | 33⅓ |
| Non-treaty: Non-resident individuals | 25 | 25 | 25 | 25 |
| Treaty: CARICOM countries residents | 0 | 15 | 15 | 15 |
| Treaty: Canada | 15 | 15 | 10 | 12.5 |
| Treaty: China | 5 | 7.5 | 10 | 0/33⅓ |
| Treaty: Spain | 10 | 10 | 10 | 0/10 |
| Treaty: Sweden | 22.5 | 12.5 | 10 | 10 |
| Treaty: United Kingdom | 15 | 12.5 | 10 | 12.5 |
| Treaty: United States | 15 | 12.5 | 10 | 0/33⅓ |
General consumption taxes
The general consumption tax (GCT) is a value-added tax imposed on the supply of goods or services within Jamaica (above a minimum turnover threshold) and on the import of goods or services to Jamaica. All "persons" engaged in a taxable activity are required to apply for registration under the General Consumption Tax Act.
Businesses which carry on an activity that is not exempt from general consumption tax (GCT) are required to file an application for GCT registration. Those businesses which total annual sales of goods and services that are less than the threshold of JMD$10 million for a twelve-month period will be exempt, that is, it will not collect GCT but will pay GCT on purchases of taxable goods and services and not be eligible for credit. The Act also allows for a GCT group accounting mechanism, whereby two or more affiliated entities may be approved by the Commissioner-General to be treated as a single taxpayer for GCT purposes.
Where a business' total annual sales of goods and services are JMD$10 million and over for a twelve-month period, they are required to register as GCT-registered taxpayers, and will collect and remit GCT, that is, they will pay GCT on their purchases and charge GCT on their sales.
If the GCT charged is more than the GCT paid, the difference is to be paid to the Tax Administration Jamaica (TAJ); if however it is less, they may claim a GCT credit or refund. The input tax credit can be claimed for the materials and services purchased for further manufacture or for resale (including imports), purchases of capital property and any goods or services, such as office supplies, which are requirements to operate the business and subject to tax.
General consumption tax is also levied and collected at the ports of entry where goods are are imported for local consumption under the Customs Act. The "person" importing the goods is liable to pay the GCT to the Jamaica Customs Agency (JCA) at the same point when they are paying the customs' charges and duties.
To apply for GCT registration, a "person" should visit a TAJ Tax Office or Collectorate or Revenue Service Centre, and complete a GCT application form (Registration form - GCT‑ 1). This form may also be obtained online. Companies/businesses will need to have a valid Business Taxpayer Registration Number (TRN) in order to apply.

The list of items exempt (no tax applies) from general consumption tax (GCT) includes a range of basic food items, prescription drugs, certain medical supplies, as well as, certain construction, transportation, and financial and insurance services. Zero-rated goods and services include certain agricultural and fisheries inputs, exported goods and services, and purchases by diplomatic and international organisations and foreign governments. For complete lists see the documents attached below.
GCT tax rates
| Description | Rate (%) |
| --- | --- |
| Standard Rate | 16.5 |
| Zero Rated Goods & Services | 0 |
| Advanced GCT (commercial importation goods) | 5 |
| Tourism Sector (hotels/businesses) | 10 |
| Telephone service and telephone instruments | 25 |
Custom duties, taxes and fees
Customs duty is levied on the customs-determined value of goods imported, which is determined in accordance with the World Trade Organization (WTO) rules. Jamaica operates a common external tariff (CET) along with other trading partners of the Caribbean Common Market (CARICOM). Goods imported from third countries are subject to the duties listed in the CET, but goods imported from CARICOM countries, that are certified to be of CARICOM origin, do not generally attract these import duties. Therefore, these CARICOM origin goods enjoy duty-free status, that is, they are not subject to customs import duty but other local taxes, general consumption tax and special consumption tax are payable. 
The rates of duty are published in the Jamaica Customs Tariff.

Import licences and permits:
A number of items require an import license or permit. These include: meats, fish, coconut products, edible oils, soaps, milk powder, refined sugar, plants and parts of plants for perfume or pharmaceutical purposes, gum-resins, vegetable saps and extracts, certain chemicals, motor vehicles and parts, arms and ammunition, and certain toys, such as water pistols and gaming machines. The Trade Board, the Veterinary Services Division, and the Plant Quarantine Division, all of which fall under the Ministry of Industry, Commerce, Agriculture, and Fisheries and the Ministry of Health or Wellness, are responsible for granting these licenses and permits. Licences and permits must be obtained prior to the item arriving in Jamaica.

Other taxes and fees:
In addition to normal customs duties, there are other taxes and fees that are applicable to the importation process. These taxes were implemented in order to streamline the system and to replaced various other duties and taxes, and are listed in the table below. 
Duties, taxes and fees collected by the JCA:
The import duty rate in most cases is 20 percent and is payable on most imported items.

The rate of import duty varies depending on the commodity being imported.

The rates for each commodity can be found in the common external tariff.
Below is a list of the different duties, taxes and fees. However, not all of them may be applicable to all items imported:
Property taxes
Property tax is a charge levied on all land and property. It is payable by any person in possession of the property at the date the property tax becomes due, regardless of whether or not that person is the registered proprietor of the land.  In addition, all types of land and properties, whether residential or commercial are subject to taxes.  

For tax purposes, all land is valued on the "unimproved value" (as reflected on the 2013 Property Valuation Roll). The "unimproved value" sometimes called "land value" or "site value", is the price you would expect to receive if you were only selling the land without improvements, such as buildings or crops - it is the value of the "vacant" land.  
Below is a table of the current applicable property tax rates in Jamaica.
Property tax rate schedule (as at April 1, 2017)
| JMD$ Property Value Band | JMD$ or Rate (%) |
| --- | --- |
| For the first $400,000.00 | $1000 |
| For the next $400,000.00 | 0.80% |
| For the next $700,000.00 | 0.85% |
| For the next $1,500,000.00 | 0.90% |
| For the next $1,500,000.00 | 1.05% |
| For the next $2,500,000.00 | 1.10% |
| For the next $5,000,000.00 | 1.15% |
| For the next $18,000,000.00 | 1.25% |
| For every dollar thereafter | 1.30% |
Other taxes
Transfer tax:
This is assessed and paid on the consideration payable on the transfer of land, buildings, securities, and shares or the transfer of property and estates on death. In the case of the transfer of land, the tax is paid by the seller on the market or appraised value. Transactions on the Jamaica Stock Exchange (JSE) are exempt from transfer tax, as are transfers of registered corporate bonds, whether or not the company is listed on the JSE.
Where a person is domiciled in Jamaica at the date of their death, the assets are deemed to be transferred at market value at the date of death. In respect of the transfer of property on death, no transfer tax (estate tax) is paid on the first JMD$10 million. However, values exceeding JMD$10 million are taxed at the rate of 1.5 percent of the value of the estate, after deductions and expenses.
In applying to transfer land or shares or to have documents stamped, a properly completed "stamping requisition form" and taxpayer registration number (TRN) for the applicant and all parties to the transaction, should also be submitted. Any additional documents needed will depend on the nature of the transaction.
Stamp duty:
This is imposed on a wide variety of legal instruments. Documents are stamped as proof of the payment of both the stamp duty and transfer taxes, and this makes them legal and binding under the law. In Jamaica, unstamped or insufficiently stamped documents are not admissible in a court of law except in criminal cases. Applicable rates are below.
Documents falling under the heading of "Mortgage" (for example: mortgage - land, debenture, bills of sale, assignments and hypothecation) will continue to attract a surcharge of 25 percent of the tax imposed depending on the value of the consideration therein. Most legal documents must be stamped within a specified timeframe after execution, or face penalties.
Asset tax
Asset tax is imposed on "companies" within the meaning of the Companies Act, with certain exceptions, such as, a society registered under the Industrial and Provident Societies Act and other prescribed persons. In accordance with the rules of the Assets Tax (Specified Bodies) Act, taxpayers are classified into two categories:
Specified regulated entities: deposit-taking entities regulated by the Bank of Jamaica (BOJ) and securities dealers and insurance companies regulated by the Financial Services Commission(FSC); and

Unregulated entities - mainly non-financial institutions.
It has been proposed that asset tax imposed on unregulated entities (that is, non-financial institutions) be abolished pending proposed legislative change. As assets tax is paid for a current year and with an effective implementation date for year of assessment 2019 - no payment was due this March 15, 2019. In anticipation of the provisional order, the requirement for filing has therefore been suspended.
However, specified regulated entities will continue to be liable for asset tax at the ad valorem rate of 0.25 percent of the value of their "taxable assets". The taxable value of assets is broadly determined as the value of assets on the balance sheet with adjustments for certain items specific to each type of institution. In addition, there are separate annual payment and filing requirements for asset taxes, and additionally, no relief is granted as there is a specific prohibition on claiming an income tax deduction for asset tax incurred. Regulated entities must file their asset tax
declarations annually online, via the Tax Administration Jamaica (TAJ) tax portal on or before March 15th of the year of assessment.
Contractors' levy
A Contractor's Levy is applied to the gross contract amount payable to any contractor or sub-contractor within the construction industry, by way of a 2 percent deduction from each payment. This amount is then paid over to the Tax Administration Jamaica (TAJ), accompanied by the requisite form. Payments to contractors/sub-contractors in respect of construction works, haulage, and tillage operations are all liable to a withholding of this levy.
The levy must be withheld at the source by the client and paid over to the TAJ within 14 days after the end of the month which the levy is deducted. Proof of the value of the contract must also be provided. The levy paid is allowable as a credit against the income tax liability of the contractor in the year of assessment in which the levy is deducted. However, to the extent that there is any excess, it is not refundable.

Double taxation agreements
Over the years, Jamaica has entered into several double taxation agreements (DTAs) with partner countries. 
Bilateral agreements
| | | |
| --- | --- | --- |
| United Kingdom            | Sweden                         | Spain                           |
| United States | Switzerland      | China |
| Canada | France | Mexico          |
| Israel | Germany | Italy |
| Norway | Denmark | |

Multilateral agreements:
Two multilateral taxation agreements are relevant to Jamaica: 

CARICOM Treaty: Under this tax treaty, all self-employed and wage earning CARICOM nationals are protected. The treaty has so far been enacted in ten CARICOM member states. The uniqueness of this treaty is that it reserves final taxation of non-resident investment income and business income to the source CARICOM country, and precludes taxation in the recipient's CARICOM country of residence or nationality.
Multilateral Convention to Implement Tax Treaty Related Measures to Prevent Base Erosion and Profit Shifting (MLI): 

This treaty seeks to implement a series of tax treaty measures to update international tax rules and lessen the opportunity for tax avoidance by multinational enterprises.  As was required, upon signature, the Tax Administration Jamaica (TAJ) filed Jamaica's list of notifications and reservations in relation to the MLI. 
Other agreements
Further to the DTAs above, Jamaica is also currently party to Tax Information Exchange Agreements (TIEAs):
| | | |
| --- | --- | --- |
| Denmark                     | Greenland                 | Republic of Finland |
| Faroes | Iceland | Republic of South Africa |
To facilitate exchange of information on a global level, Jamaica has also signed on to the Convention on Mutual Administrative Assistance (MAAC) which entered into force in March 2019.  
In addition, it has also entered into an agreement with the US Government to improve international tax compliance and to implement the US Foreign Account Tax Compliance Act (FATCA). The Income Tax Act has therefore been amended to incorporate the measures that are required by FATCA.
What investors think
Few challenges have been reported as they relate to registering and paying taxes, as it was felt that important steps have been achieved through the provision of the TAJ's online options. Concerns seem to be centred on the size of the tax burden carried by businesses.