Taxation system in Ethiopia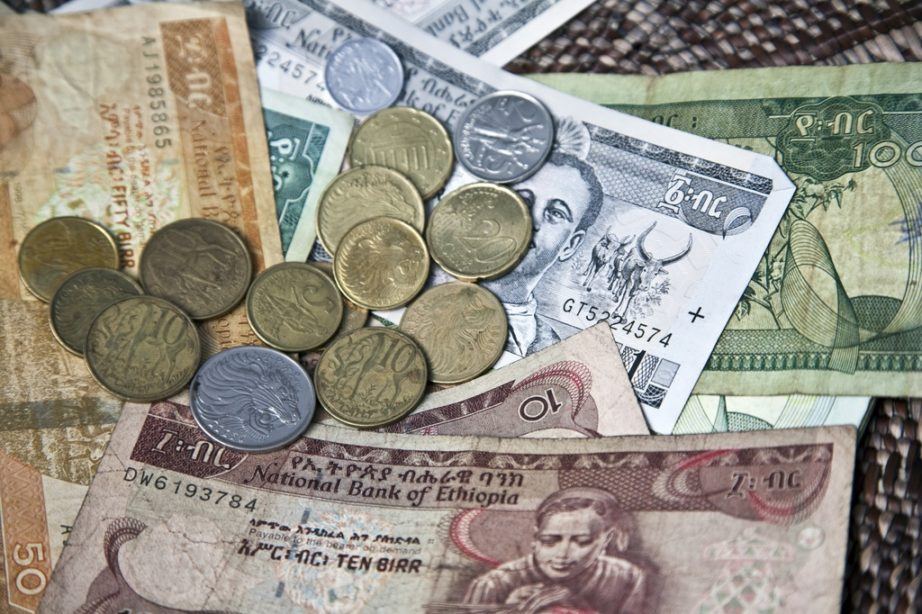 Tax payers are classified into the following three categories:
Category A: companies incorporated in Ethiopia or abroad (operating in Ethiopia) and business enterprises having an annual turnover of 1,000,000 Birr or more (approximately 36,000 USD).
Category B: companies with an annual turnover between 500,000 and 1,000,000 Birr.
Category C: companies with a projected annual turnover of up to 500,000 Birr.
Tax returns must be filed annually as follows:
Category A: within four months of the end of the taxpayers' tax year.
Category B: within two months of the end of the taxpayers' tax year.
Category C: shall file a tax declaration within the period specified in Article 82(4) of the income tax proclamation

Business income tax
All companies are required to pay 30% tax on their annual profit (net of all deductibles). However, businesses other than companies are subject to progressive tax rates.
The following expenses shall be deducted from gross income in computing taxable income:
The direct cost of producing the income, such as the direct cost of manufacturing, purchasing, importation, selling and such other similar costs;

General and administrative expenses connected with the business activity;

Premiums payable on insurance directly connected with the business activity;

Expenses incurred in connection with the promotion of the business inside and outside the country, subject to the limits set by the directive issued by the Minister of Revenue;

Commissions paid for services rendered to the business;

Sums paid as salary, wages or other emoluments to the children of the proprietor or member of the partnership shall only be allowed as deduction if such employees have the qualifications required by the post.
Taxable business income rates by income category for businesses other than companies
| Income category (Birr) | Tax rate (%) |
| --- | --- |
| 0 - 7200 | 0 |
| 7201 -19800 | 10 |
| 19801 -38400 | 15 |
| 38401 -63000 | 20 |
| 63001 -93600 | 25 |
| 39601 -130800 | 30 |
| Over 130800 | 35 |
Employment income tax
Employment income can come in the form of salaries, wages, allowances, bonuses, commission, gratuities, or other remuneration received by an employee. Employment income tax on an employee is imposed monthly.
Employment income tax
| Income category (Birr) | Tax rate (%) |
| --- | --- |
| 0 - 600 | 0 |
| 601 - 1650 | 10 |
| 1651 -3200 | 15 |
| 3201 -5250 | 20 |
| 5251 -7800 | 25 |
| 7801- 10900 | 30 |
| Over 10900 | 35 |
Value Added Tax
VAT is paid at a rate of 15 percent of the value of every taxable transaction by a registered person and all imports of goods and services other than those exempted.
Registration is compulsory where the annual turnover is expected to be 1,000,000 Ethiopian Birr (approximately 36,000 USD) or more.
If at least 25 percent of the value of a registered person's taxable transactions for an accounting period is taxed at a zero rate, the Authority shall refund the amount of VAT applied as a credit in excess of the amount of VAT charged for the accounting period within a period of two months after the registered person files an application for refund, accompanied by documentary proof of payment of the excess amounts.
VAT
| Category | Tax rate (%) |
| --- | --- |
| Normal rate | 25 |
Excise tax
Excise tax is levied on selected items when produced locally or imported. 
Withholding tax
Withholding tax is imposed on imported goods on the sum of cost, insurance and freight).
Withholding tax
| Category | Tax rate (%) |
| --- | --- |
| Normal rate | 3 |
| For business entities, non-governmental organizations, private not-for-profit institutes and government agencies | 2 |
Turnover tax
Turnover tax is collected from non-VAT registered taxpayers. Filing of tax returns and payment can be done either at the end of each Ethiopian calendar month or at the end of every quarter of the tax year (that is every three months starting from 8th of July (11 month in Ethiopian Calendar).
Customs duties
All goods imported to Ethiopia are subjected to customs duties and taxes, unless exempted.

An additional surtax is charged on all imports.
In addition, imports may be subject to VAT, excise tax and withholding tax (see above).
Double taxation agreements
Ethiopia has concluded double taxation avoidance agreements with the following countries: Cyprus, Egypt, India, Ireland, Kenya, Malta, Netherlands, Poland, Portugal, Saudi Arabia, Seychelles, Singapore, Slovakia, Sudan, Switzerland, Uganda, United Arab Emirates, United Kingdom and Qatar.
What investors think
While investors are pleased with the 10 years tax holiday incentive (and most say that it is one aspect that attracted them to Ethiopia), investors are not always pleased with the operation of tax authorities. They bemoan a lack of transparency of calculating the tax assessment base and frequent changes in regulations. Insufficient internal communications at the tax office also means that companies have to keep starting over with the same process as assigned staff might change. Companies have also been asked to pay taxes that were settled years earlier. Investors state that tax controls are infrequent and that errors found by tax collectors during these sporadic visits may have significant consequences for the management.
Issues of transparency and reliability are also reported in relation to the customs office, including with regards to treatment of incentives in industrial parks.
Finally, investors find that the voucher system where producer companies are allowed duty free raw materials lacks full transparency and expose them to penalties.