Economy and production
With more than 112 million people (2019), Ethiopia is the second most populous nation in Africa after Nigeria, and the fastest growing economy in the region. Ethiopia aims to reach lower-middle-income status by 2025. Ethiopia's economy experienced strong, broad-based growth averaging 9.8% a year from 2008/09 to 2018/19, Ethiopia's real gross domestic product (GDP) growth rebounded to 9% in 2018/19. Industry, mainly construction, and services accounted for most of the growth. Agriculture and manufacturing made lower contribution to growth.
Ethiopia's strategy for growth, industrialization and international trade integration is reflected in the Government's Growth and Transformation Plan (GTP) that was launched in 2009/10 in two phases covering the period of 2010-2015 and the later covering 2016-2020. With the Country's homegrown economic reform and 10 years development plan covering the period 2020-2030, Ethiopia is set to continue its ambitious development agenda based on its agriculture-based, manufacturing-driven, and export-led growth strategy. The main principles of this strategy are to build to the largest possible extent on linkages between manufacturing industries and agriculture, to focus on the development of the most labor-intensive sectors to generate employment, and to concentrate government support on a selected number of strategic sectors.
Economic composition
The Home-Grown Economic Reform envisages boosting the private sector's contribution to the overall economy by opening up major public enterprises (Ethiopian Airlines, Ethio telecom, Ethiopian Electric Power Corporation, and Ethiopian Shipping & Logistics Services Enterprises) to private and foreign investment.

Ethiopia's economy is pre-dominantly based on agriculture. However, the government is working to diversify into light manufacturing such as agro-processing, leather and leather products, textile and textile products and import substituting sectors (chemicals, basic iron, steel and pharmaceuticals).
Exports: Ethiopia exported US$3.2 billion worth of goods in 2017. Ethiopia's export trade is largely dominated by agricultural commodities such as coffee, tea, spices, vegetables, cut flowers as well as gems, precious metals, hides, leather and footwear.
Imports: Ethiopia bought US$14.7 billion worth of imported products in 2017. Ethiopia imports manufactured industrial and consumer goods. Its major import products are machinery, vehicles, electronic equipment, mineral fuels, iron and steel, and pharmaceuticals.
Market access
Ethiopia is a member of a number of bilateral, multilateral, and international free trade and preferential duty-free agreements.

With a total population of over 750 million people, the African market represents an important area of potential for investors in Ethiopia. Ethiopia is a member of COMESA with preferential market access to a regional market of 400 million people. Ethiopia also entertains duty-free, quota-free access to the USA and EU markets through AGOA and EBA, respectively. Additionally, duty-free, quota-free access to Japan, Canada, China, Turkey, Australia, and New Zealand covering substantially all export goods from Ethiopia. Preferential market access to India.
The African Continental Free Trade Agreement (AfCFTA) has recently been launched including all fifty-four African countries with a population of more than one billion people and a combined gross domestic product (GDP) of more than US $3.4 trillion. According to the documents prepared to establish the free trade area, the major aim of AfCFTA is to create a single continental market for goods and services, which will ensure free movement of business persons and investments, as well as create an avenue for the establishment of the continental and the African Customs Union. Once finalized, It is a market access mechanism that is expected to deliver several benefits to the African Continent. AfCFTA will enhance Intra-African trade through trade liberalization.
Manufacturing
The share of manufacturing in the country stands at about 6% of GDP and employs approximately 0.5% of the population. However, Ethiopia possesses huge investment potential in the sector especially in light manufacturing and import substituting sectors. Besides, the sector is regarded by the government as the engine of accelerated and sustained economic growth.
Relative strengths for Ethiopia include:
Industrial parks ready for 'plug and play'.
Attractive investment incentives.
100 plus million people and growing annually at 2.9%; GDP of US$ 80 billion.
Preferential access to US markets through AGOA and the Generalized System of Preferences (GSP) of the United States.
Preferential access to the European markets through the Everything But Arms (EBA) initiative.
Close proximity to the Middle East and Southern Asia.
Cheap electricity.
Textile and apparel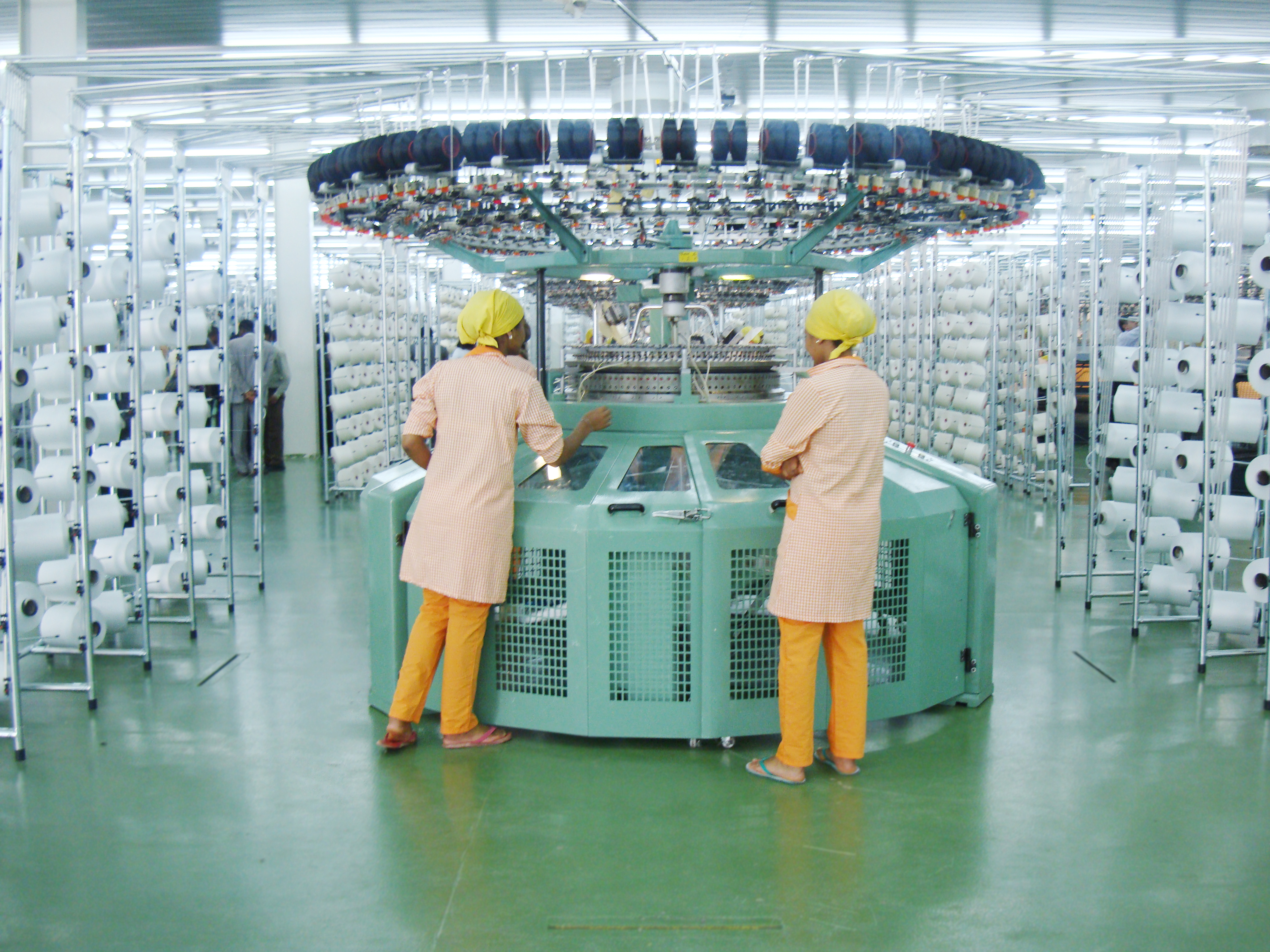 This is a priority sector, which has seen growth of more than 50 percent over the past six years mainly due to expansion propelled by foreign direct investment. The country's comparative cost advantage in the sector is supported by investor friendly policies, industrial parks dedicated to the sector, attractive investment incentives, quota and duty-free access to a number of markets such as USA and Europe and affordable labour.
The sector has been able to garner many internationally known brands and companies such as H&M, PVH, Kanoria, DBL from Bangladesh, Ayka Addis (the Ethiopian subsidiary of the Turkish textile giant Ayka Textiles) and others.
The government is also looking to increase domestic cotton production in order to supply yarn for the sector. It has identified 3 million hectares of land suitable for cotton production and there would be opportunities in cotton production, spinning and weaving.
JP Textile
JP Textile was among the first firms to move into the Hawassa industrial park. The Chinese textile manufacturer started its production in July 2017 and currently sells its fabric within the park to other companies, including as PVH, Arvin, Century, Everest and PAL.
So far, JP Textile has made investments exceeding 30 million USD. Encouraged by its experience in the park and business results, the company is gearing up to carry out its future investment plans totalling 70 million USD by 2026. Having already secured the necessary lot, JP Textile wants to set up new dye production and associated printing production lines and expand into garment.
They have 570 local employees and 62 expatriate workers working for JP textile in the Hawassa Industrial Park. Like other manufacturers in the area, the management of JP Textile is takes measures to gradually bring the number of expats down.
JP Textile currently imports all chemical products as well as yarn from abroad. The yarn supplier, Wuxi No.1 is set to open a spinning factory in the city of Dire Dawa. JP Textile looks forward to the establishment of the new production site in the East of Ethiopia, expecting a positive effect on its supply operations.
Leather and Leather products
Ethiopia has the largest population of cattle in Africa and the tenth-largest in the world: 54 million cattle, 25.5 million sheep, 24 million goats, seven million donkeys, two million horses and one million camels. This results in an annual production of 
2.7 million hides, 8.1 million sheepskins and 7.5 million goatskins.
Ethiopian leather products are exported to the UK, Italy, US, Canada, China, Japan, the Far East and the Middle East. Earnings from the sector amounted to US$ 132 million in 2013, having grown from US$ 76 million in 2008.
There is also strong domestic demand and opportunity for import substitution. Ethiopia is still importing large quantities of shoes, leather and synthetic leather products from across the world, spending millions of hard currencies.
Big multinational companies in the sector
In 2011, Chinese footwear manufacturer Huajian Group established a factory at Bole Lemi industrial park located on the outskirts of Addis. It is now developing its own industrial park on 138 ha land at a cost of US$ 2.2 billion.
UK's Pittards has installed a factory to produce high-quality leather items for export.
A Taiwanese company named George Shoe established a factory with an initial investment cost of about 150 million USD. It has a daily production capacity of 16,000 Shoes.
US shoe company Brown is now exporting shoes to China from the country under its own trademark.
Pharmaceuticals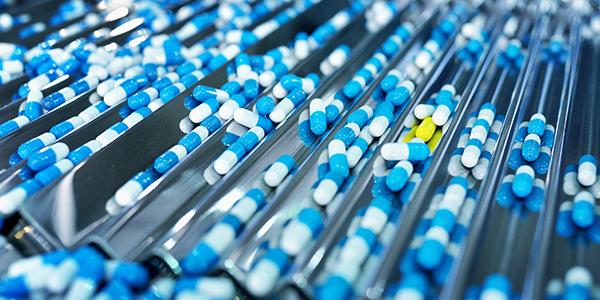 The annual pharmaceutical market in Ethiopia is estimated to be worth about US$ 500 million, and it is growing at 25 percent per year. More than 85 percent of the country's demand for pharmaceutical products is met by imported drugs. In July 2015 Ethiopia became is the first country in Africa to establish a pharmaceutical strategy, one of the key priority sectors of the government. 
The government has allocated industrial park space for pharmaceutical production just outside Addis Ababa and has put in place a procurement policy with advance payment of 30 percent of sales and 25 percent price protection when competing with foreign suppliers. There is also full exemption from payments of custom duties and other taxes levied on imports such as raw materials, capital goods and construction materials.
The government is also committed to the development of a pharmaceutical value chain and has more then ten pharmacy colleges.
Agro-processing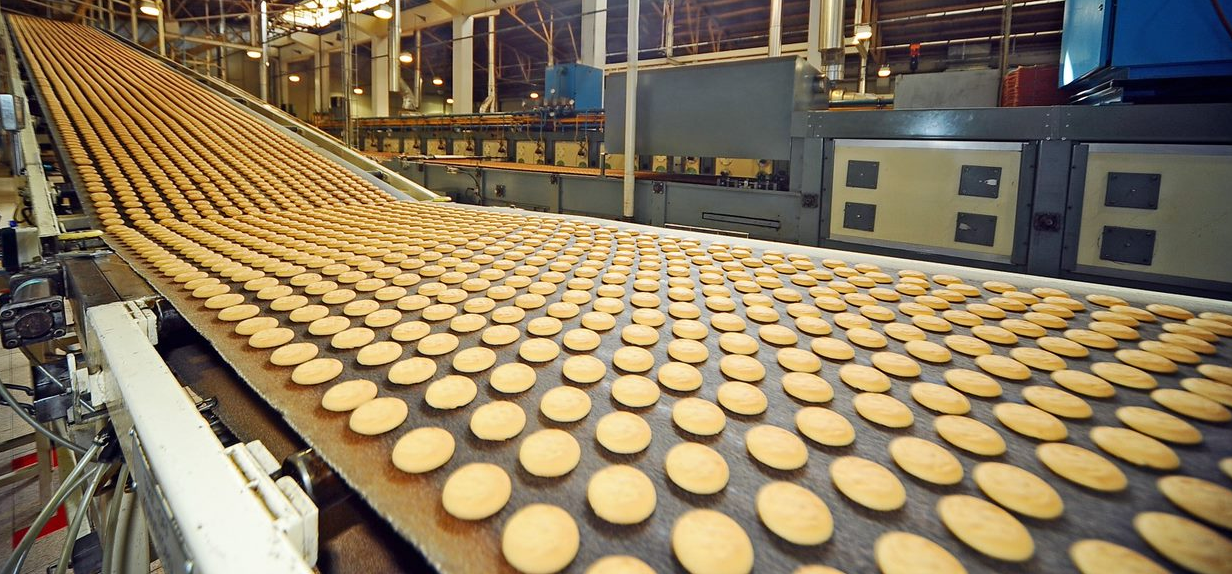 The government has keen to add value to the country's agriculture-oriented economy through the development of the agro-processing sector.
To this end, it has been developing agro-industrial parks equipped with specialized infrastructure consists of cold storage units, quarantine facilities, quality control labs, quality certification centers, raw material storage, and central processing centers.
There is strong demand for consumer goods in the form of processed food items and this can provide an import substitution opportunity.
The GoE is developing 4 Integrated Agro-Industrial Parks to attract private sector investments into agro-industrial parks in Tigray (North), Amhara (North West), Oromia (Central) and Sidama (South) Regions, respectively, to enhance a much-desired agricultural transformation of the country, create jobs, boost exports, and reduce urban and rural poverty.

Agriculture
Ethiopia's economy is dominated by subsistence agriculture. The sector employs more than 80 percent of the population and accounts for around 46 percent of GDP. Ethiopia has generally good agronomic conditions for the cultivation of a wide variety of food crops, industrial crops, cash crops, beverage crops and oilseeds. Opportunities exist in the following areas.
Cereal crops: Wheat, barley, corn, rice and teff
Up to 10.65 million hectares of land in Ethiopia is under cereal cultivation, producing an average annual crop yield of about 18 million tons. Cereals production accounts for 80 percent of total cultivated land and employs 60 percent of rural labour.
Corn is Ethiopia's largest cereal crop, accounting for 22 percent of total land area covered by cereals and 30 percent of the total cereal crop.
Wheat is the second most significant cereal in the country. Average annual production is 3.2 million tons.
Pulses: Soya beans, haricot beans, chickpeas, beans and lentils
Pulses occupy about 13 percent of cultivated land and account for approximately 10 percent of agricultural value addition.
They contribute significantly to Ethiopia's export earnings, after coffee and sesame.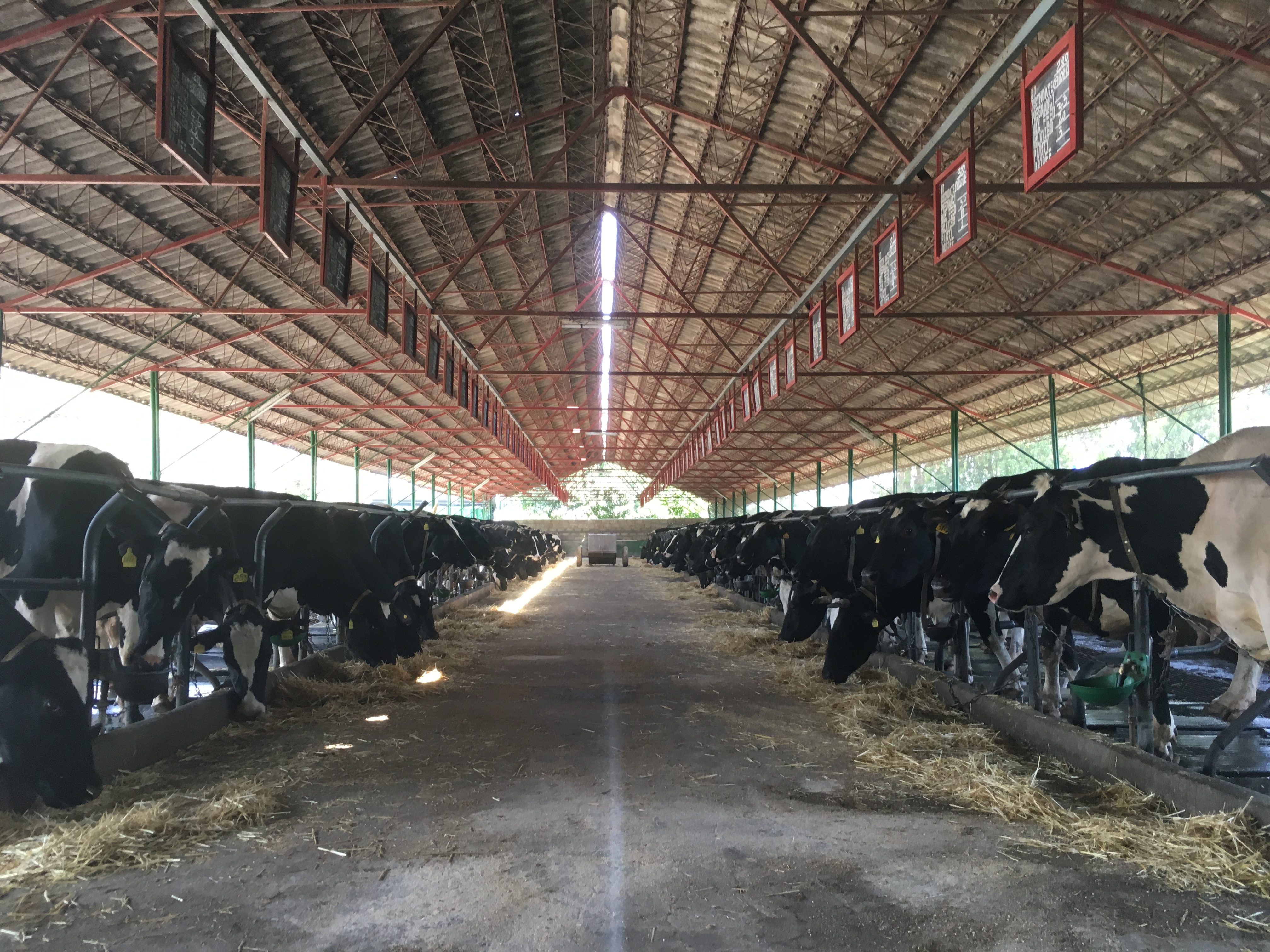 Horticulture and floriculture
Ethiopia's cut flower business is the second largest on the continent after Kenya. There are about 120 high-tech flower growers on about 1,700 ha of land and generating US$ 265 million in revenues (2014) from just US$ 28.5 million in 2005.
The climate is favourable. South of Addis Ababa, rising about 2,800 feet above sea level, it is ideal for floriculture. The country has 12 river basins, 18 natural lakes and a potential of 3.7 million hectares of irrigable land.
The country has regular and direct air connections to markets in Europe, Africa and the Middle East.
Oilseeds: Sesame, Niger seeds, canola, linseed, groundnuts and sunflower
Oilseed is the second most important export commodity after coffee. It is currently cultivated on about 860,000 ha of land by about four million smallholder farmers who produce about 86 percent of the annual yield.
The main crops are sesame seed, Niger seed and linseed. Thirty-three per cent of oilseed production is sesame and 13 percent is linseed. Ethiopia is the third largest exporter of sesame after India and Sudan.
All the seeds have two parts to them – the oil, which is extracted by pressing the seeds, and the seed cake, which is used for animal feeds.
Most of Ethiopia's oilseeds are sold raw and unprocessed. About 850 small-scale and micro enterprises account for 95% of the manufacturing base. Capacity utilization is seriously constrained and equipment generally old and dilapidated.
Tourism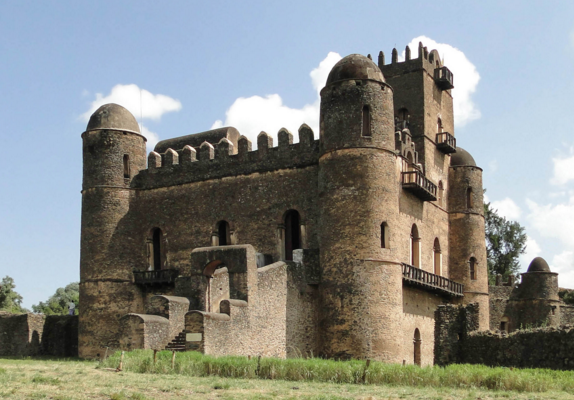 Despite Ethiopia's many attractions, both natural and human made, and ten UNESCO World Heritage sites, the sector only contributes 4.1 percent to the country's GDP, and 3.6 percent to total employment. Work on infrastructure enhancement is underway in a bid to increase the investment attractiveness of the sector.
Over 800 thousand tourists visited Ethiopia in 2016, bringing over 5.6 billion US dollars to the country.
What investors think
The investment community in Ethiopia is enthusiastic about the country's investment opportunities. In particular, they have highlighted manufacturing, agriculture, packaging, logistics, consumer goods, pharmaceuticals, health services (for both people and livestock), infrastructure and IT as sectors with particular promising growth prospects. Existing textile companies are planning to expand their operations and encourage more investors to invest in this quickly growing sector. Some of them plan to develop complementary business to reach vertical integration.
Local culture and arts also represent valuable intangible assets.
Investors have called for a clear legal framework for PPPs to encourage investment in new infrastructure projects.