Tax introduction and registration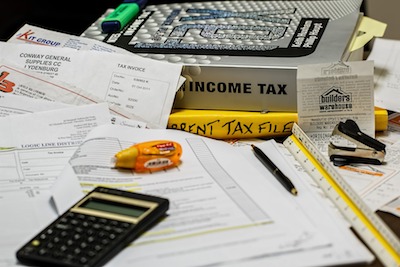 All businesses and individuals operating in Curaçao are required to register for and file tax statements. 
Registration is at  the Belastingdienst (tax authorities) from which taxpayers receive their Crib number (taxpayer identification number) in order to do business - this number is required to appear on all invoices. 
The Belastingdienst Curaçao is responsible for the enforcement of all tax laws and collection.
Corporate income tax
Corporate income tax is levied on resident and nonresident entities. To qualify as resident an entity must be incorporated under Curaçao laws (or under the former Netherlands Antilles laws) or incorporated under foreign law, but essentially managed from Curaçao. 
The corporate income tax is levied on the total net profits earned during an accounting period. Profit means the sum of the benefits that, in whatever form, are obtained from business. Entities (such as a B.V. or N.V.) must file a profit tax return. (Natural persons enjoying a profit pay income tax.)
Corporate income tax
| Category | Rate (%) |
| --- | --- |
| Standard rate | 22 |
Personal income tax
For purposes taxation, an individual is either resident or non-resident, and tax status is not based on nationality. Residency is determined by taking into account the location of an individual's permanent home, their habitual place of actual residence, and their center of economic and social interest. 
All residents are taxed on their income derived from one of the following categories:
Income from a business or profession;
Income from employment;
Income from property (real estate);
Income from capital; and
Certain periodic receipts.
Personal income tax rates
| From | To | Rate (%) |
| --- | --- | --- |
| 0 | ANG 32,304 | 9.75 |
| ANG 32,304 | ANG 43,073 | 15.00 |
| ANG 43,073 | ANG 64,610 | 23.00 |
| ANG 64,610 | ANG 91,530 | 30.00 |
| ANG 91,530 | ANG 131,603 | 37.00 |
| ANG 131,603 | - | 46.50 |
Property tax
A property in Curaçao may be subject to property tax, which is levied annually on the value of the property as determined by the tax authority.
The real estate tax is levied by means of a tax assessment imposed by the tax inspector. At present, everyone is obliged to submit a (form-free) property tax return if:
a) immovable property is acquired 
b) an immovable property changed in value by changes 
c) if the taxpayer hasn't received a tax assessment after 12 months after the end of the tax period.
Property taxes
| Property value (ANG) from | Property value (ANG) to | Tax amount | Rate (%) |
| --- | --- | --- | --- |
| 0 | 250,000 | | 0.2 |
| 250,000 | 500,000 | 500 | 0.3 |
| 500,000 | 750,000 | 1,500 | 0.4 |
| 750,00 | - | 3,000 | 0.5 |
Capital gains taxes
Capital gains are included in profits and taxed at the normal rates. Under the participation exemption, gains derived from the disposal of a qualifying participation are fully exempt.
Turnover tax
Sales in Curaçao are subject to turnover tax (OB). This tax is levied over the total sales volume of the following actions:
Delivery of goods by a business

Delivery of services by a business

Import of goods
A sole proprietorship, but also anyone (including a private individual) who exploits an asset in order to obtain sustainable income from it, is subject to turnover tax. This provision also includes private individuals who rent out real estate. This applies to the rental of both a home and a commercial property
Sales tax rates
| Category | Rate (%) |
| --- | --- |
| Basic necessities | 0 |
| Standard rate | 6 |
| Insurance, hotel accommodations | 7 |
| Prepared food, soft drinks, alcoholic beverages, tobacco products, etc. | 9 |
Custom duties
Goods brought into free circulation in Curaçao, by sea or by air, are considered as imports. Import duties, sales tax and excise duties may apply. Duties are imposed on the total sum of the value of goods, the freight cost and the insurance cost. The rates vary and are conform the harmonized system (HS). Rates for a sample list of goods are below.
Inheritance tax
When someone in your family dies, you may be subject to inheritance tax or transitional tax. You pay inheritance tax on the value of everything that you have inherited from the deceased, if the deceased was a resident at the time of his death. If the deceased lived abroad at the time of death, you will pay transitional tax if you inherit one or more real estate property located here from the deceased.
Inheritance tax is levied on the value of the deceased person's estate or part thereof, which means the balance of the assets and liabilities of the deceased. (If the deceased was married in complete community of property, the estate consists of half of the joint assets and debts.)

The Fiscal Legislation has the following deductions for inheritance tax:
if obtained by a child or grandchild:  ANG 80,000
if obtained by the remaining spouse: ANG 240,00
in all other cases: ANG 8,000
Inheritance tax rates
| The sum of the inheritance (ANG) | 0 - 50,000 | 50,001 - 250,000 | 250,001 - |
| --- | --- | --- | --- |
| | % | % | % |
| Blood relatives and relatives in a straight descending line or the remaining spouse or life partner | 2 | 4 | 6 |
| Blood relatives and relatives in a straight ascending line | 3 | 6 | 9 |
| Brothers (-in-law) and sisters (-in-law) | 4 | 8 | 12 |
| Brother's- or sister's child or grandchildren | 6 | 12 | 18 |
| In all other cases | 8 | 16 | 24 |
Tax holiday
This incentive is available for newly incorporated companies that contribute to broadening the local economic base and consists of tax exemptions and/or reduced tax rates. The Tax Holiday facility has been adapted recently and expanded to make it even more attractive for investors.
The tax incentives have interesting and favorable incentives for investment and export related activities and is granted for a period of 5 to 11 years.
Qualifying activities include:
Hotels

Land and real estate development (under certain conditions)

Renovation and/or expansion (under certain conditions)

Qualifying industries:
Research and development - Aviation, aerospace and shipping - Education and social service -
healthcare - transport and logistics - creative industry - modern agriculture and fishing
generating and supplying green energy - information technology - forestry -
mining and quarrying - extraction and distribution of water, sewage system, waste processing and remediation (remediation) -
wholesale and retail trade - repair of motor vehicles and motorcycles - social services - culture, sport and recreation
Tax benefits related to Tax Holiday:
3% profit tax for 5 or 10 years depending on invested amount (Ang 5,000,000 or Ang 10,000,000).

Exemption for import duties for building materials for 5 or 10 years depending on invested amount (Ang 5,000,000 or Ang 10,000,000).

Exemption for turnover tax for building materials (2 or 3 years).

Exemption for income tax on dividend income received.

Exemption for real estate tax (5 – 10 years depending on invested amount).

There is a minimum investment requirement of Ang 5,000,000 and in some cases a local staff of minimum 10 employees.
Taxation agreements
Curaçao has signed tax information exchange agreements with the following countries:
Antigua and Barbuda, Argentina, Australia, Bermuda, Canada, Denmark, the Faroe Islands, Finland, France, Greenland, Iceland, Mexico, New Zealand, Norway, Spain, Saint Kitts and Nevis, St. Lucia, Saint Vincent and the Grenadines, Sweden, the United Kingdom and the United States.

Key features include a reduction in the Dutch withholding tax (normally 8.3 percent) to 5 percent or in some cases 0 percent, in case a company that is a resident in Curaçao holds at least 25 percent of the shares or profit sharing certificates in a company in the Netherlands.
What investors think
No concerns were raised concerning taxes.