Population
Antigua and Barbuda had an estimated population of 96,453 in 2019 of which 48 percent male and 52 percent female. The Labour force was estimated at 59,000 with an unemployment rate of about 10 percent.
Skills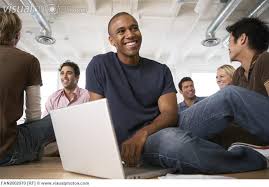 The education system in Antigua and Barbuda is fashioned off the British model with more recent modifications. It is governed by the provisions of the Education Act 2008 which makes it mandatory for students ages 5-16 to participate in the educational process. The sector comprises Early Childhood, Primary, Secondary, Technical Vocational and Tertiary Institutions. It comprises a mix of Government and Private Institutions. 
The country has achieved the United Nations Millennium Development Goals of universal access to Primary and Secondary Education. Adult literacy is 99 percent.
Tertiary education is also provided, with the following institutions:
Antigua State College (ASC)




Antigua and Barbuda Hospitality Training Institute (ABHTI)




Antigua and Barbuda International Institute of Technology (ABIIT)




The University of the West Indies Open Campus

The University of the West Indies Five Islands Campus
The Antigua State College offers associate degrees in the humanities, sciences, business and engineering. There is also a national scholarship system, which grants assistance to study in institutions in North America, the United Kingdom, Mexico, Cuba and China.
The Antigua and Barbuda Hospitality and Training Institute (ABHTI) offers associate degrees and certificates in several hospitality related fields including  Resort Management  Hospitality Management  Food and Beverage Management  Tourism Management  Culinary Arts.
The Antigua and Barbuda International Institute of Technology provides training leading to associate degrees in a range of business and technology areas. It has developed collaborative relationships with Pace University, Skidmore and Monroe College.
The University of the West Indies Five Island Campus became operational in August 2019 and offers baccalaureate degrees in three Schools - Humanities and Education, Management, Science and Technology and Health and Behavioral Sciences.
For expatriates, the Island Academy offers the International Baccalaureate curriculum.
Antigua and Barbuda Hospitality Training Institute
The institute trains around 110 students a year in hospitality management, culinary arts, resort management, and food and beverage management with the aim of supplying a qualified and personable workforce to the local hospitality industry.
Courses are offered either as an associate degree to be completed elsewhere in the region after two years on-site, or one-year certificates, and target both junior management level and entry level. The courses include internships at establishments on the island.
The institute has already attracted international students from the region. It is looking to expand and open a hotel on-site, with the aim of drawing students from across the Eastern Caribbean and CARICOM.
Employment and contracts
An employer is required to provide an employee with a letter of employment within ten days of the employment starting.
Terms and conditions of employment may be changed with the agreement of the employee. In certain sectors, or where employees have requested union representation, terms and conditions are set and modified through collective agreement.
Employment can include a probationary period of up to three months. Beyond the probationary period, the notice period of termination of contract is the length of time between pay days, and does not need to exceed 30 days.

The Labour Code allows termination of employment for:
economic reasons;




performance reasons; or




disciplinary cases.



Where termination is for economic reasons, severance pay of one day per month or major fraction thereof worked with that employer and any previous employer.
The Labour Commissioner ensures that the Labour Code is applied. This includes determining complaints of unfair dismissal. Should there be a disagreement between the employer and employee, either party can request intervention by the Labour Commissioner, who will try to settle the case amicably. If the Labour Commissioner doesn't succeed, the case is referred to the minister who may decide to refer the case to a hearing officer for a formal and biding decision.
The Labor Commissioner also settles disputes over labor abuses, health, and safety conditions. Workers have the right to report unsafe work environments without jeopardy to continued employment; inspectors then investigate such claims, and workers may leave such locations without jeopardy to their continued employment.

Please note the Amendment to the Labour Code in 2019 related to Fixed Term Contracts as attached below.
Wages
The table below shows indicative monthly wages paid by foreign investors.
The Department of Labour prescribes a minimum wage of EC$ 8.20 an hour, however, reference employers pay significantly more.
The work week is up to six days with a maximum of 8 hours per day.
Prices
| | Unit | Value | Year | Comment |
| --- | --- | --- | --- | --- |
| Senior manager | USD | 3000-3500 | 2019 | per month, plus benefits |
| Middle manager | USD | 2000 | 2019 | per month |
| Engineer | USD | 3000 | 2019 | per month |
| Graduate entry | USD | 1500 | 2019 | per month |
| Skilled technician | USD | 800-1000 | 2019 | per month |
| Office assistant | USD | 1000 | 2019 | per month |
| Shop assistant | USD | 550 | 2019 | per month |
| Driver | USD | 750 | 2019 | per month |
| Security guard | USD | 600-1000 | 2019 | per month |
| Unskilled labourer | USD | 600 | 2019 | per month |
Non wage benefits
Non-wage benefits provided by an employer
| Benefit | Amount |
| --- | --- |
| Annual sick leave (certificate to be produced after third consecutive day) | 12 days |
| Annual vacation leave | 12 days |
| Severance pay | 1 day per month worked with that employer and pervious employers |
| Work during a public holiday | 150 percent of wage |
Social security and other contributions
Employers and in some cases employees are required to make contributions as described in the table below. Information on the different benefits is described below.
As described in the Get Started tab, businesses must register with each of these three schemes.
Further, within a week of employment starting, an employer is required to register their employee for each of the benefits.
| Social security authority | Employer contribution | Employee contribution |
| --- | --- | --- |
| Social Security Board | 8% | 6 % |
| Medical Benefit Scheme | 3.5 % | 3.5 % |
| Board of Education (Chargeable income of $6,500 to $60,000) | None | 2.5 % |
| Board of Education (Chargeable income of over $60,000) | None | 5 % |
Social security
Sickness benefit

Sickness benefit is not paid for the first three days of the medical certificate or for Sundays. However, if sickness reoccurs within eight weeks of initial illness, the benefit will be paid from the first day. Sickness benefit is 60% of the insured individual's average insurable weekly earnings. (i.e. three calendar months immediately before illness, divided by the number of weeks worked). Sickness is paid for a maximum of 39 weeks of continuous illness, provided that there is a second medical opinion after 26 weeks.
Maternity benefit
Maternity benefit is paid for a maximum of 13 weeks, commencing as early as 6 weeks before confinement or as late as the week of confinement. Maternity is 60% of the insure individual's average insurable weekly earnings. The average insurable earnings is calculated by totaling the earnings in the 52 weeks immediately preceding the 6 weeks period before the expected date of delivery.
Age Benefit 
Age Benefit is a benefit payable to an insured person who has reached the age of 60 years and has satisfied the required contribution conditions. Age Benefit is either a pension or a grant.
Invalidity benefit
Invalidity benefit is a benefit payable to an insured individual who has not yet reached the age of retirement or not damaged on the job, but is unable to take part in any further employment becauseof illness that is likely to remain permanent. Invalidity benefit may be either a pension or a grant. Invalidity pension is a monthly payment, payable to an insured individual who has a paid a minimum of 156 weekly contributions or three years contributions.

Invalidity grant is a onetime payment payable to an insured person who does not satisfy any of the above conditions for a pension, but has paid at least 52 weeks or 12 months of contributions. An invalidity grant is EC$1,200 or 3/4 of the total contributions paid, whichever is greater.
Medical Benefits
The Medical Benefits Scheme (MBS) offers financial assistance and pharmaceutical supplies to qualified residents of Antigua and Barbuda. Beneficiaries are also entitled to refunds for services rendered through laboratory tests, x-rays, surgery, ultra sounds, electrocardiographs or similar services, hospitalization and drugs. The MBS also provides financial, managerial and medical supplies to the local hospital and health clinics. 
There are two groups of beneficiaries: 
Group I 
All persons who have paid contributions to the scheme for 26 weeks in any calendar year or in any period of 12 months.
Persons who are under the age of 16 years.
Persons who are permanently incapable of work by virtue of age.
Group II 
Persons certified by a medical practitioner to be suffering from any of the specified diseases. These persons are entitled to free medical benefits, including drugs, X-rays, laboratory tests, and electro-cardiograms and similar services. 
Medical benefits are provided to two categories of beneficiaries: 
Persons hospitalized
All beneficiaries hospitalized for any disease and treated in the general ward of the hospital are entitled to free medical services, including medical and surgical care and services, drugs, X-rays, laboratory tests, and electro-cardiograms and similar services. 
Persons not hospitalized 
Persons in Group I are entitled to free X-rays, laboratory tests and electro-cardiograms conducted at the Holberton Hospital. Where this treatment is not available at the hospital, and the beneficiary obtains the treatment elsewhere as a result, the beneficiary is allowed to claim the costs incurred. However, if the beneficiary elects to receive the treatment from a third party provider instead of through the Hospital, the amount reimbursed is limited to the fees regularly charged at the Hospital.
Board of Education
The Board of Education provides additional support to Antigua and Barbuda's education system. In doing so it provides the following benefits:
Financial assistance, bursaries and scholarships for citizens and nationals of Antigua and Barbuda.

Financing of textbooks.

Payment of contributions to  the Caribbean Examination Council (CXC) on behalf of the Government.

Payment of contributions  to the University of the West Indies (UWI) on behalf of the Government.

Contributions to the  upkeep, maintenance and continuity of the Antigua State College (ASC)

Maintenance of government school grounds maintenance.

Provision and maintenance of equipment and computers to schools

Provision of supplies to schools.

Repairing and refurbishing of the physical school plants.
Work permits
Any employed or self-employed worker who is not a national of the Organization of Eastern Caribbean States (OECS), nor a resident (see below) requires a work permit to be employed or manage a business in Antigua and Barbuda.
Work permits are approved primarily by the Department of Labour.
In applying for a work permit, employers are required to demonstrate that having called for applications through the publication of a job vacancy, a suitable applicant could not be found locally.
In reviewing applications, the Department of Labour considers:
whether the use of expatriate personnel is part of a human resources strategy in which the skills of local personnel are developed in order to assume such roles in the future;




whether a work permit is required for key roles (such as CEO/general manager, finance director) or other roles; and




whether the permit is for a temporary assignment or an ongoing one.



Once approved by the Department of Labour, the worker may travel to the country. If from a country not requiring a visa, the worker enters at the port of entry and obtains an entry stamp. If from a country requiring a visa, the worker applies online for a visa (address). 

Once in the country, the employer brings the passport to the Department of Immigration, along with a written undertaking to pay the worker's return ticket, and the passport is endorsed with a work permit of up to a year. The permit is renewable on a yearly basis.
The spouse of a worker receives an extension of stay in the passport, linked to the work permit.
Children of a worker must obtain a letter of enrolment from an educational institution in Antigua and Barbuda. This qualifies them for a student permit.
A foreign national may apply for residency if:
they have independent means;




are married to a local national; or




have lived in the country for four years and can demonstrate that they intend to make the country their permanent home. This requires a letter to the Chief Immigration Officer setting out their ties to Antigua and Barbuda.



A CARICOM national, who is not an OECS national does not require a work permit if they have a university education. In this case, they can obtain a CARICOM Skilled National Certificate from the Department of Labour, either before or after entering the country, although preferably before. This certificate does not have an expiry date.
Documents required for a work permit
A valid passport with at least six months before expiration and 6 weeks immigration time.
Proposed letter of employment or Ccontract
A detailed job description
Recent police certificate of character from last country of residence and from Antigua and Barbuda after six months of residency
For companies: a certificate of incorporation and notice to directors
For other businesses - registration certificate and statement of particulars

What investors think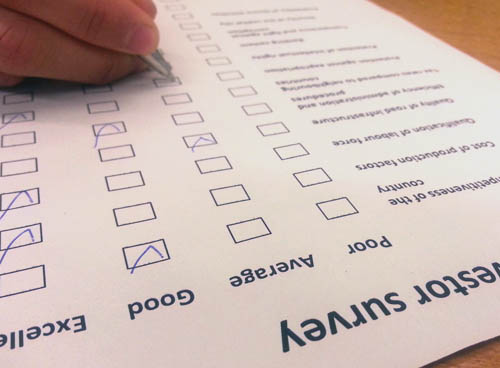 Investors noted that the local workforce was generally well-qualified and highly proficient in English. For hotels it was noted that the training and quality of local staff had improved but that for the higher grades it was still necessary to bring in foreign personnel with greater experience and exposure.
Labour costs were noted as high compared to some competing islands.
The work permit process was noted as lengthy because of all the documents required for initial application and annual renewal, including the police record check, letter from the medical insurance and social security. However there were no reports of work permits not being renewed.