Electricity
There is no doubt that the availability, reliability, affordability and ease of connectivity to power is critical for any investment. Zambia is well endowed with hydropower and other resources of energy which include woodlands and forests, coal and renewable sources of energy. It has the capacity to produce 6,000MW of electricity power. However, for many years hydropower has been the only source of energy. In order to diversify from hydropower, Zambia to other sources of energy such as coal and renewable sources have accounted for 3%. This overdependence on hydropower in the wake of climate change negatively affected power generation in 2015 and 2016 due to less rainfall. According to the 2017 Zambia Review, electricity produced in 2015 was 1,281 megawatts (MW) against a demand of 1,949 MW leading to a deficit of 668 MW. This led to a protracted spell of load shedding that negatively affected the economy.
The low production capacity was not entirely due to low rainfall, but a host of other reasons including: cumulative demand from the mining and construction sector that is unmatched by supply; years of inadequate investment in the sector; non-reflective-tariffs, policy and legislation issues that discouraged private sector participation in either hydro or alternative sources of power.
Government, in the immediate and short term, has put in place measures to cushion the impact of the power shortages to ensure reliability. These measures include importation of power from neighbouring countries, upward adjustment to the tariffs to attract private sectors to invest in alternative sources of energy. In the medium and long term, Government, working with other stakeholders, has put up investments of various sizes and depth.
Legislation
The Zambian electricity sector is governed by three pieces of legislation:
The Energy Regulation Act (1995)

, which established the Energy Regulation Board (ERB). As a regulator, ERB is responsible for the licensing, monitoring and supervision of operations in the energy sector as well as approval of electricity tariffs;



The Electricity Act (1995)

, which removed the statutory monopoly of Zambia Electricity Supply Corporation (ZESCO) in the power sector and provided for new entrants. ZESCO is a parastatal that was commercialised in 2005. It generates, transmits and distributes electricity country wide. It is also involved in bulk supply agreements which involve the importation and exportation of power to other countries when required; and



The Rural Electrification Act (2003)

whose mandate is to facilitate and expand provision of electricity to the rural areas and establishment of the Rural Electrification Authority (REA).



In addition to the above mentioned institutions, the private sector players in the electricity sector include: The Copperbelt Energy Corporation (CEC) that purchases power from ZESCO and distributes it to the major mines in Zambia; Ndola Energy (NECL), a subsidiary of Great Lakes Africa Energy Limited that produces electricity using Heavy Fuel Oil (HFO); and Lunsemfya Hydro Power Company (LHPC), a subsidiary of Aqua Imara based in Kabwe. It produces power that it then sells to ZESCO. Others include small scale generators and solar-based companies.
Electricity connections
Regarding connectivity to electricity for an investor who would like to put up a warehouse, factory or building, there are procedures that need to be followed which are stipulated by ZESCO. The procedures are on the assumption that an investor intends to connect power to a new warehouse in Lusaka.
There are currently three (3) main electricitycompanies in Zambia namely; 
 ZESCO 

Limited-this is the public utilitypowercompanysupplyingpowerto mostparts ofthe country through the nationalgrid



Copperbelt Energy Corporation

(CEC)-supplies powe rto the mines and transmits for the national utilities 

ZE

SCO Limited Zambia and SNEL of Democratic Republic of Congo, through the Zambia Congo 

In

ter-connector.

Lusemfywa ElectricityCompany

– suppliespowertothe Centralprovince ofZambia
Summary of Time, Cost and Procedures for getting electricity in Zambia
| | Unit | Value | Year | Comment |
| --- | --- | --- | --- | --- |
| Application to Zesco | 905.6 | 7 | 2017 | Includes estimate |
| Receive external inspection by Zesco Limited | 0 | 5 | 2017 | |
| Obtain excavation permit from Lusaka City Council | 600 | 14 | 2017 | |
| Accept estimate and await completion of external works by Zesco Limited | 5,530 | 95 | 2017 | |
| Receive internal inspection by Zesco Limited | 0 | 1 | 2017 | |
| Receive meter installation and final connection from Zesco Limited | 0 | 1 | 2017 | |
Water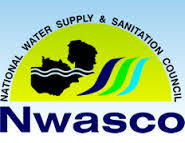 Zambia is well endowed with water resources for irrigation, hydropower generation, agriculture, tourism, fish farming and various other industries as well as for human and animal consumption. Zambia has water resources covering about r about 11,890 square kilometres of the country's total area and comprises lakes including Lake Tanganyika, Kariba Dam, Lake Bangweulu and Lake Mweru as well as a number of rivers. With such water reserves, Zambia is capable of producing 6,000 megawatts (MW) of hydroelectric power but has a current installed capacity of only 2,000 MW. It also has the potential to have 400,000 hectares (ha) of land under irrigation but only 100,000 ha is currently covered.
| | |
| --- | --- |
| No. | FACT |
| 1. | Surface water bodies occupy 1.7% of the Zambian Territory which translates to about 12,700 km2 comprising a system of lakes and rivers. |
| 2. | The major lakes in Zambia comprise Lakes Tanganyika, Mweru, Mweru wa Ntipa, Bangwelu, Kariba and Itezhi-tezhi. The inland lakes are lakes Bangweulu, Mweru wa Ntipa and Itezhi- whereas the rest are transboundary or shared with neighbouring countries. |
| 3. | Zambia has two main river systems. These are the Zambezi River Basin and the Congo River Basin. |
| 4 | Internally, the Zambezi River Basin is divided into three smaller river systems or catchment areas namely: The Zambezi Catchment, the Kafue Catchment; and the Luapula Catchment. |
| 5. | Internally the Congo River Basin is divided into the Chambeshi Catchment; the Luapula Catchment; and the Lake Tanganyika Catchment. |
| 6. | The total surface water potential for Zambia stands at about 234 Mm3/ day with the Zambezi Basin accounting for about 146.7 Mm3/ day and the Congo Basin about 88.1 Mm3/day.  |
| 7. | The annual renewable groundwater potential is estimated at about 158.3 Mm3 / day. |
| 8. | The total water resources potential for Zambia is estimated at about 392.3 Mm3/ day but the current consumptive use of water is estimated at around 20 M/m3. This represents a very huge potential for irrigation, hydro power and industrial development. |
| 9. | The Zambian water sector comprises two sub sectors as follows: the (1.) Water Resources Management & Development sub sector ; and (2) Water Supply and Sanitation Sub Sector. |
| 10. | The institutional arrangements for the Water Resources Management and Development sub sector comprise the Department of Water Resources(DWRD) and the Water Resources Management Authority (WARMA) as established by Act  No. 21 of 2001. |
| 11. | WARMA is the regulator of the Water Resource Management & Development sub sector and is responsible for among other things the development of catchment management plans water resource allocation. On the other, DWRD is responsible for water resources infrastructure development, transboundary water resources management, and ground water exploration and mappping. |
| 12. | The institutional arrangements for the Water Supply and Sanitation and Sanitation sub sector comprise the Department of Water Supply and Sanitation(DWSS) and the National Water Supply and Sanitation Council (NWASCO) as established by the Water Supply and Sanitation Act of 1997. |
| 13. | NWASCO is the regulator for the Water Supply and Sanitation sub sector although this function is at present restricted to the urban space. Water utility companies (which are typically owned by the Local Authorities) are responsible for provision of water supply and sanitation services to residents of urban areas on cost recovery basis. Water supply and sanitation provision to rural areas is undertaken by Local Authorities. The DWWS is responsible for planning and policy related issues on Water Supply and Sanitation. |
| 14. | The Ministry of Water Development and Sanitation and Environmental Protection is overall responsible for the Water Sector and among its functions are, water sector policy, water sector planning, resource mobilization for water interventions, and stakeholder engagements. |
Telecommunications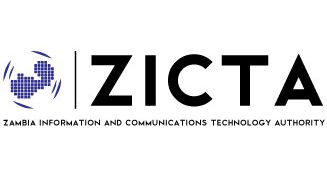 Zambia Information and Communications Technology Authority (ZICTA) is the sector regulator and the following are the laws that govern the sector:
The Information and Communications Technology (ICT) Act of 2009;


The Electronic Communications and Transactions (ECT) Act; and

The Postal and Courier Services Act

Information and Communications Technology Policy
Investment into the Information and Communication Technology (ICT) sector is fundamental to the growth and development of the economy. It cannot be contested that ICTs are not only an accelerator of growth and development but also a facilitator of efficiency gains across all sectors of the economy. In committing to the realization of the 2030 Agenda for Sustainable Development, world leaders recognized that the Agenda's Goals and targets should be met for all nations and people and for all segments of society. 

Zambia has access to the west coast Sat-3 cable to Europe via a fibre link with Namibia which in turn links with the South African fibre network. At the moment, only ZAMTEL, Zesco Limited and Copperbelt Electricity Corporation (CEC) are licensed to operate the optic fibre networks. Several internet service providers (ISPs) consequently offer internet services to the rest of the public. According to ZICTA, Zambia has 6.1 million internet users, representing a penetration rate of 39 percent. While mobile telephone has a penetration rate of 78 percent as of mid-2016 against 0.7 percent for fixed land lines. The three mobile telephone service providers are MTN, Zamtel (parastatal) and Airtel Zambia. Vodafone is a new entrant providing only mobile data without voice. All four companies are aggressively expanding their networks in order to expand coverage, offerings and depth. Government is implementing E-government that allows investors and the general public to access a number of public services electronically such as company registration, annual returns, tax payment etc.
Information and Communication Technologies Act No. 15 of 2009
The Information and Communication Technologies (ICT) Act No. 15 of 2009 provides for the regulation of electronic communication services  and products, monitoring the performance of the sector including the levels of investment and the availability, cost, quality and standards of the electronic communication services  in Zambia. The Act also provides for the establishment of the Zambia Information and Communications Technology Authority (ZICTA) as the regulator of ICTs in the country. In addition, the ICT Act of 2009 promotes deepened competition through more investment in the sector .
http://www.zicta.zm/Downloads/The%20Acts%20and%20SIs/ict_act_2009.pdf 
The Postal Services Act No. 22 of 2009
The Postal Services Act No. 22 of 2009 provides for the regulation of the postal and courier services sector in Zambia. Specifically, the Act provides for the regulation of the provision of postal and courier services and the facilitation of investment and innovation in the postal industry . The Act also provides for the licensing of providers of postal and courier services, stimulation and promotion of competition in the sector as well as the protection of the interest of all stakeholders. The Act identifies ZICTA as the regulator of the Postal and Courier services industry.
 http://www.zicta.zm/Downloads/The%20Acts%20and%20SIs/postal_act_2009.pdf
Vision 2030
The Vision 2030 broadly outlines Zambia's aspiration to become a prosperous middle income country by 2030. It particularly sets targets for the country to become an information and knowledge-based society by 2030. This is expected to be achieved through Increased connectivity to fibre optic (telecommunication infrastructure rollout) and other high capacity transmission technologies (networks); Increased access to phones per 100 people (tele-density) from 0.9 to 8 by 2015 and to 50 by 2030; and Increased access to ICT services such as Internet users from 35,000 in 2005 to 100,000 by 2015 and to 1,000,000 by 2030.The targets of the vision 2030 have since been surpassed indicating a general growing demand for ICT services in the country.
Seventh National Development Plan
The Seventh National Development Plan outlines the strategic priorities of the country over the period 2017- 2021. The plan recognizes ICTs as a catalyst for socio economic development by promoting competiveness as well as being an enabler of good governance. The Seventh National Development Plan identifies increased investment in ICT infrastructure and human resource development; reforms in the legal and regulatory framework; and mainstreaming ICTs in education as the key strategies over the implementation period. These strategies are expected to facilitate increased investment in the sector and foster increased uptake of ICTs in the country.
Operation of Networks and Provision of ICT Services
Opportunities for Investment in the ICT and Postal Services Sector
The country has a new Licensing framework that provides opportunities for the operation of a network or provision of various ICT services in the country. The licensing framework takes into account the fact that ICT services are moving towards converged platforms and thus does not prescribe what services are permissible on particular technologies. The framework encourages providers of ICT services to fully leverage on their technology in providing any services they are capable of providing. Opportunities exist for prospective operators to provide ICT services or operate networks in the international market segment, national Market segment, Regional market segment or District market segment subject to the availability of the requisite resources needed to provide the services or operate the network.
Provision of Value Added Services
The country has made great strides in increasing adoption of ICT services especially mobile phone services. The increased uptake of such services provides an opportunity for innovation through the provision of value Added Services. Value Added Services are diverse and respond to the needs of consumers or corporate entities and mainly leverage on the wide reach in market access through the subscriber base. The increasing subscriber base in the country provides scope for commercial entities to provide various value added services through the existing networks. Prospective investors can freely engage with the existing operators of the networks in the country to establish commercial arrangements that would facilitate the provision of such services.
Manufacture of ICT Devices and Equipment
Zambia does not currently have an extensive ICT hardware manufacturing or assembly industry. The country depends on imported products to meet its local demand. However, these hardware products are often accessed at a huge cost on account of trade taxes and freight costs. Thus, an opportunity exists for the assembly or manufacture of hardware products such as mobile handsets, modems and servers among others devices.  The country's strategic location in the region coupled with preferential trade arrangements provides a ready market for the manufactured products beyond the national market.  
Content and Software Development
One of the biggest obstacles to increased usage of broadband in Zambia is the lack of local content and software. A large proportion of the applications and software used in the country is imported from international jurisdictions. The presence of local applications that relate to Zambia on online mobile markets such as Google, Play store or Apple Store is very limited currently. The country has an evident gap in tailored applications that address the needs of the local communities and locally established corporate entities.  In addition, a number of public services are still provided manually despite the opportunity to digitize such systems. There is an opportunity for software developers and local content developers to close these identified gaps in the country.
ICT Innovation Park
The country has a number of emerging ICT related startups and innovations being developed to respond to some business opportunities or social challenges. However, there is no structured arrangement to nature these emerging innovations and startups similar to the Silicon Valley in the United States of America. The rise in ICT related startups and innovations is related broadly to two factors. Firstly, the local universities and other higher learning institutions are churning out increasing numbers of ICT graduates with skills to develop applications or devices. At the same time, ICTs are increasingly providing an effective platform for dealing with a number of social challenges or responding to some business opportunity. These conditions provide a conducive platform for investment aimed at identifying viable startups or promising innovators that could be supported to develop viable commercial entities. At the same time, the increasing number of ICT related companies in the country provides an opportunity for investors to pool all the ICT related entities in a common location designated for provision of such services. This designated Zone would provide a ready market for the tenants and facilitate synergies across entities within the zone.
Procedure for Obtaining a Licence to Provide Postal and Courier Services
The licensing of postal and courier service providers can be broadly classified into two categories. The reserved postal service licence and the unreserved postal service license.

Reserved Postal Services Licence 
This is a major license for the provision of reserved postal services which will be issued exclusively to the Zambia Postal Services Corporation. All letters, postcards, printed matter, small parcels and other postal articles subject to a mass of up to and including one kilogram or size of a 'letter' which enables it to fit into a rectangular box. 
 Unreserved Postal Service Licence
This is a license issued to all operators that will provide services encompassing all letters, postcards, printed matter, small parcels and other postal articles and any other postal service that fall outside the ambit of the reserved services set out in the First Schedule of the Postal Services Act up to and including thirty kilograms and courier services. These licenses may be applied through an open application process by an applicant. Accordingly, the following licenses in have been classified as Unreserved Service Licences:
| | | | |
| --- | --- | --- | --- |
| Licence Name  | Licence Type  | Duration  | Coverage |
| International & Domestic Courier Service  | Local Courier Service  | 5 years | Countrywide with International Services  |
| Domestic Courier Service  | Unreserved Postal Service Licence  | 5 years | Countrywide/No International Services  |
| Local Courier Service  | Unreserved Postal Service Licence  | 5 years | Within the same Town/City  |
Procedure for Licensing Operators in the ICT sector
In order for an entity to operate in the ICT sector, they must obtain the appropriate Licences or certification. Specifically, the entity must have the appropriate registration with the Patents and Companies Registration Agency (PACRA), Registration with the Zambia Revenue Authority as well as Registration with the National Pension Scheme Authority (NAPSA).  A company may also seek registration with the Investment promotion agency the ZDA in order to benefit from some of the tax and non-tax incentives. The investment certificate is the basis for any investment facilitation services that the ZDA will provide which include but are not limited to free facilitation of immigration permits, facilitation of land acquisition where necessary and assistance with processing any secondary Licences.  It is a requirement for some projects to obtain clearance from the Zambia Environmental Management Agency (ZEMA) through approval of an environmental impact assessment. Upon obtain the necessary registration documents for incorporation of a company, prospective investors can proceed to apply for a licence to operate a network or a service. Similarly, prospective investors can also apply for the appropriate license to provide postal and courier services.
ZICTA issues licences to prospective operators in the following broad categories:
(a)  Network Licence:  This licence category allows the holder of the licence to construct, own or make available an electronic communications network, or to provide a network service; and
(b)  Service Licence: this licence category allows the holder of the licence to provide one or more electronic communications services.
The highlighted licenses are designated into the following market segments:
a)  International Market Segment– in this segment, the Licensee is authorized to offer, to the international market, services from one or more of the four market segments.
b)  National Market Segment – in this segment, the licensee is authorised to build a nationwide network or provide a nationwide service.
c)  Provincial Market Segment – in this segment, the licensee is authorised to build a network or to provide a service in a province.
d)  District Market Segment – in this segment, the licensee is authorised to build a network or provide a service in a district.
The licensing guidelines of 2017 provide details of the requirements and procedure for issuance of a service or network licence.
Transport infrastructure
Zambia's central geographical position within Sub-Saharan Africa makes it a natural transport hub and transit point within the region and beyond. Further investments in road, rail and air transport networks- so critical to both national and regional development- are being made to ensure that the country becomes the preferred transit point in the region. The aim is to develop an integrated, reliable and efficient transport system to develop location and ensure that 25 to 30 percent of all cargo traffic south of the equator is processed through Zambia by 2064.
Government is in the process of creating a transport master plan to make sure that the transport system is developed in an integrated manner. Airport, harbours, dry ports and trade hubs need to be linked to ease the transportation of goods and services to local and regional markets.
Road network
The road network is the backbone of the Zambian transport, reaching the most remote areas of the country. Zambia has a gazette road network of approximately 37,000 km of which 6,476 km are bituminous and surfaced to class 1 standard, gravel at 8,478 km and earth roads accounting for about 21,967 km. The entire road network is supported by three main inter-provincial highways and several secondary roads servicing each of the ten provincial capitals.
The Government of the Republic of Zambia has continued to pursue the Accelerated Road Construction and Rehabilitation Programme that includes:
Link Zambia 800 - high quality single and dual lane roads throughout the country;




C400 – rehabilitation and construction of 408 kilometres of township roads on the Copperbelt;




L400 – construction of link roads in the Capital City of Lusaka in order to reduce congestion;




Pave Zambia 2000 – the paving of 2000 kilometres of township roads using labour-intensive paving blocks and cobblestone technology; and




National Feeder Roads Programme – the construction and rehabilitation of feeder roads in the rural areas spearheaded by the Zambia National Service (ZNS)



The Government is also implementing the Road Maintenance Strategy that will run up to to 2024. This involves the acceleration of toll road programme that began in 2013. Another financing initiative has been the encouragement of Public Private Partnerships (PPPs) that involve strategic partnerships in the construction, rehabilitation and maintenance of roads with the private sector.
Rail network
Government intends to promote the use of rail for transporting bulk goods to relieve the road network. Zambia's rail network comprises Zambia Railways (ZR) and the Tanzania-Zambia Railways (TAZARA), which is jointly owned with Tanzania. Zambia Railways network connects Zambia to the Democratic Republic of Congo (DRC) and Angola in the north and Zimbabwe and South Africa in the south. Tazara links into the Zambia Railways line at Kapiri Mposhi and runs to Dar-es-Salaam port in Tanzania. The combined installed freight capacity of the two railway lines i.e. ZR and Tazara is 8 million tonnes per annum. Government has continued with construction works on the Chipata-Mchinji railway line which will link Eastern Province to Malawi as well as give Zambia its shortest route to the Indian Ocean port of Nacala in Mozambique.
Government, through the Seventh National Development Plan 2017 – 2021 (7NDP) will embark on a comprehensive rehabilitation of the ZR lines and revitalisation of Tazara to make the lines more efficient. Government will also prioritise the construction of greenfield railway projects, preferably with the private sector. The projects are listed below:
The Nseluka-Mpulungu spur linking Zambia to the great lakes region;




The Livingstone-Katima Mulilo spur linking Zambia to the port of Walvis Bay in Namibia;




The Serenje via Petauke spur linking Zambia to the port of Nampula in Mozambique; and




The Chingola-Jimbe railway network linking Zambia to Lobito Bay in Angola.
Air network
Zambia has four international airports namely Kenneth Kaunda in Lusaka, Harry Mwanga Nkumbula in Livingstone, Simon Mwansa Kapwepwe in Ndola and Mfuwe in Luangwa National Park. There are also secondary airfileds in Chipata, Kitwe, Kasama, Mongu, Solwezi and Mansa. In total, there are 130 airstrips in Zambia of which 43 of them are Government owned. Government has prioritised the rehabilitation and construction of international and provincial as well as selected district aerodromes. Currently expansion and upgrading of Kenneth Kaunda International Airport is underway and the site clearing for the new Simon Mwansa Kapwepwe International Airport in Ndola has commenced. Funds have also been set aside for the establishment of a national airline. Legislative changes will be put in place in order to abide by best practice as well as enhance regulation.
Maritime and Inland waterways
Mpulungu harbour on Lake Tanganyika facilitates the shipment of cement, sugar, pharmaceuticals, steel, fish and many other goods from Zambia to the Great Lakes Region of Burundi, Rwanda, Tanzania, Kenya, Uganda and Congo DRC. Government with funding from African Development Bank (AfDB) are currently upgrading and expanding the harbour to international standards in order to increase its efficiency and capacity. Government is also in the process of commissioning 12 large vessels for passengers and cargo on Lake Mweru, Lake Bangweulu and Zambezi River.
Zambia's access to the sea ports are through the ports of Durban in South Africa, Dar-es-Salaam in Tanzania, Walvis Bay in Namibia and Beira in Mozambique. The Port of Nacala is increasingly becoming more important for Zambia because of the railway line in Eastern Province.
Transport costs
Prices
| | Unit | Value | Year | Comment |
| --- | --- | --- | --- | --- |
| Empty Containers: 20 and 40 foot from Kapiri Mposhi to Dar-es-salaam | US$ | 4,000 per wagon | 2018 | Tazara (2017) Note: Rates depend on the volume of cargo and length of the service agreement among other things, and can be negotiated |
Other costs
For indicative purposes, a basket of goods and services that investors may face in Zambia are indicated below:
Other Costs
| | Unit | Value | Year | Comment |
| --- | --- | --- | --- | --- |
| Petrol | USD | 1.04 | 2017 | 1 litre |
| Diesel | USD | 0.97 | 2017 | 1 Litre |
| Coca Cola | USD | 1.7 | 2017 | 50Cl plastic bottle |
| Imported Beer | USD | 1.3 | 2017 | 330 mm |
| Local Beer | USD | 0.97 | 2017 | 33 cm |
| Bottled water | USD | 0.99 | 2017 | 1.5 litre |
| Rice | USD | 1.4 | 2017 | 1 Kg |
| Wheat Flour | USD | 1.17 | 2017 | 1 Kg |
| Maize Flour | USD | 0.39 | 2017 | 1 Kg |
| Sugar | USD | 1.4 | 2017 | 1 Kg |
| Whole Chicken | USD | 2.8 | 2017 | 1 Kg |
| Bottled Gas | USD | 30 | 2017 | 15 Kg |
| Hotel 3 star | USD | 140 | 2017 | Standard room including breakfast |
| Hotel 4 Star | USD | 192 | 2017 | Standard room including breakfast |
| Hotel 5 star | USD | 233 | 2017 | Standard room including breakfast |
| Taxi Journey | USD | 10 | 2017 | Within town |
What investors think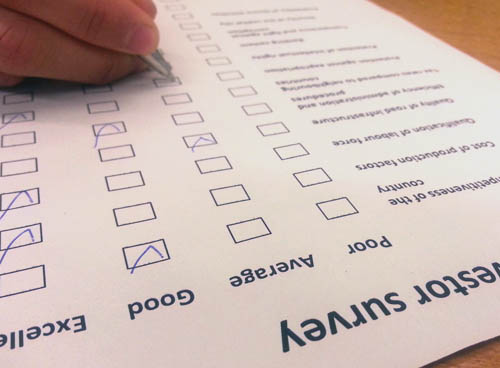 Investors feel the supply and cost of electricity in Zambia is relatively affordable compared with other countries in the region. This is even after the recent hike in the tariffs. Telecommunications is expensive just like other countries in the region. This is mostly because of over regulation that leads to monopolistic tendencies as well as the high taxes. Investors feel that the railway system needs to be enhanced to make movement of bulk goods much cheaper.