Legal framework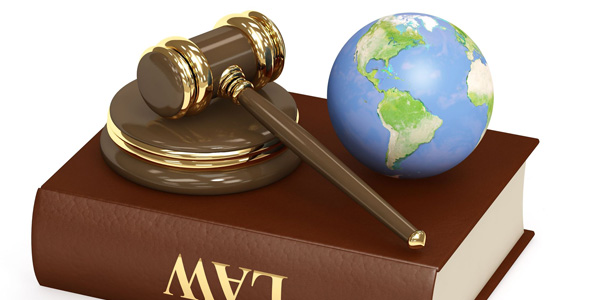 THE LEGAL FRAMEWORK OF ETHIOPIA
The Federal Democratic Republic of Ethiopia follows a civil law legal system. The Constitution is the supreme law of the land. Next in hierarchy are the substantive and procedural laws which can be found in codes, proclamations, regulations and directives. Accordingly, there are the Civil, Commercial, Criminal, Family and Maritime codes including the procedures; the Civil and Criminal Procedure codes. There are proclamations addressing various issues that are passed down by the parliament, followed by regulations that are enacted by the Council of Ministers and implementing directives passed by Ministries or Agencies. All proclamations and regulations are published in the official gazette, Federal Negarit Gazette.
Some excerpts from the Ethiopian laws; for foreign investors and their investments include:
Foreign Investor has the right to own a dwelling house and other immovable property requisite for the investment.
Foreign Investors have the right to appear in court as a witness ,and have the right to communicate through a translator appointed by the court.
Clearly provided legal frame work for undertaking business and investment activities in Ethiopia.
Remittance of profits, dividends and other funds out of Ethiopia in convertible foreign currency.
Investment Guarantees and Protection where no investment may be expropriated or nationalized except for public interest and only in conformity with the requirements of the law.
Investment related legislation's include:
1) Investment Proclamations:
i) Investment Proclamation No. 769/2012(G.C)
ii) Investment(Amendment) Proclamation No. 849/2014(G.C)
2) Investment Regulation:
i) Investment incentives and Investment Areas reserved for Domestic Investors Regulation No.270/2012(G.C)
ii) Investment Incentives and Investment Areas Reserved for Domestic Investors (Amendment) Regulation No. 312/2014(G.C)
iii) Ethiopian Investment Board and the Ethiopian Investment Commission Establishment Regulation No. 313/2014(G.C)
3) Investment Directives:
i) Directive on Duty-free Import of Vehicle for Investment Projects No. 4/2012 (G.C)
4) Industrial park laws:
i) Industrial Parks Proclamation No. 886/2015
ii) Industrial Parks Regulation, 2017
5) Commercial matters:
i) Commercial Code of Ethiopia
ii) Commercial Registration and Business Licensing Proclamation No. 980/2016(G.C).
iii) Trade Practices and Consumer Protection Proclamation No. 813/2013(G.C)
6) Civil matters
I. Civil Code of Ethiopia
II. Immigration Proclamation No.354/2003(G.C) and Council of Minister Immigration Regulation No.114/2005(G.C)
Investment Protection
With the intent to create and maintain favorable conditions for investors and their investments, Ethiopia has put in place various mechanisms of Investment Protection with the view of ensuring a stable and working environment for investors.
PROTECTION AGAINST EXPROPRIATION
Investments will not be expropriated or nationalized whether direct or indirect; where no investment may be expropriated or nationalized except for public interest and only in conformity with the requirements of the law. This is a primary investment guarantee and protection provided in the Constitution and subsequent Investment laws and investment treaties that Ethiopia is party to.
REGIONAL AND INTERNATIONAL COMMITMENTS
Beyond the national legal framework, Ethiopia is a party to Investment treaties and a member in regional and international arrangements which provides coordination and harmonization for regional and global economic stability. Accordingly, they are as follows: 
1, Bilateral Investment Treaties
Ethiopia has signed over 30 Bilateral Investment Treaties.  The treaties are negotiated in a way which can safeguard the investors and their investments by clearly articulating the substantive and procedural protections. The country has also signed several Double Taxation Avoidance Treaties with countries such as China, India and the United Kingdom with the purpose of eliminating international double taxation, promotion of exchange of goods, persons, services and investment of capital.
2, Membership in Regional and International Organizations
Ethiopia is a member of the East African Community (EAC), Inter Governmental Authority on Development (IGAD), Common Market for Eastern and Southern Africa (COMESA).
International Organizations
Ethiopia is a member of the Multilateral Investment Guarantee Agency (MIGA), the World Intellectual Property Organization (WIPO), United Nations Conference on Trade and Development (UNCTAD), United Nation Industrial Development Cooperation (UNIDC). The country has an observer status in the World Trade Organization(WTO) as well. 
Ethiopia is also a member of Everything but arms(EBA) which provides duty and quota free imports to the European Union(EU)market except for armaments and African Growth and Opportunity Act(AGOA) providing duty free entry of specified goods to the United States of America market.
DISPUTE SETTLEMENT MECHANISM
The Constitution as well as subsequent laws guarantee the right of a person to lodge complaints.  As per the investment law, any investor shall have the right to lodge complaints related to this investment. If there happens to be a grievance the person also has the right to appeal. 
Not only in the national legal frameworks, dispute settlement mechanisms are regulated by the Bilateral Investment Treaties(BITs) that the country has signed. The settlement of disputes between a contracting party and an investor of another contracting party and state to state disputes are regulated extensively in the treaties.
Repatriation of Funds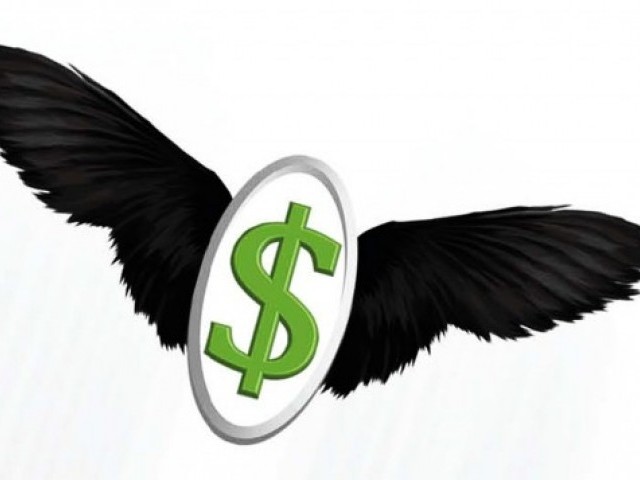 REPATRIATION OF PROFITS
Repatriation of funds is a privilege granted to foreign investors provided that the investors are in compliance with the requirements set out by the National Bank of Ethiopia.
The Ethiopian Investment Law provides that any foreign investor shall have the right to the remittance of its profits, dividends, principal, interest payments and compensation paid, out of Ethiopia in a convertible foreign currency. This mechanism allows foreign investors to expatriate their capitals and profits in respect of their approved investment.
Intellectual property
THE PROTECTION OF INTELLECTUAL PROPERTY RIGHT IN ETHIOPIA
Ethiopia has put in place the system for the protection of Intellectual Property which include Trademarks, Certification and Collective marks. There are established legal and institutional regimes safeguarding IP rights. Accordingly, the country's national and international commitments are as follows;
National Laws and Regulations
Copyright and Neighboring Rights Protection (Amendment) Proclamation No. 872/2014
Trademark Registration and Protection Proclamation No. 501/2006
Access to Genetic resources and Community Knowledge, and Community Rights Proclamation No. 482/2006
Plant Breeders' Right Proclamation No. 481/2006
Inventions, Minor Inventions and Industrial Designs Proclamation No. 123/1995
Inventions, Minor Inventions and Industrial Designs Regulation No. 12/1997 
Commercial Registration and Business Licensing Proclamation No. 686/2010
Research and Conservation of Cultural heritage Proclamation No. 209/2000
Investment Proclamation No. 280/2002
Treaty Membership
Member of World Intellectual Property Organization (WIPO)
Convention on the means of Prohibiting and preventing the Illicit Import, Export and Transfer of Ownership of Cultural Property (2018)
Convention for the Protection of Cultural Property in the Event of Armed Conflict(2015)
Convention for the Safeguarding of Intangible Cultural Heritage (2006)
Cultural Charter for Africa (1990)
Bilateral Investment Treaties that Ethiopia is a party to with Intellectual Property provisions.
Competition Law
THE COMPETITION LAW OF ETHIOPIA
Ethiopia has established a competition law to protect consumers from anti-competitive acts of traders or firms. There are also enforcement organs established to ensure the legal framework are effectively implemented.
The laws that deal with trade competition are the Commercial Code of Ethiopia and the Trade Competition and Consumer Protection Proclamation 813/2013(G.C). The proclamation has balanced ensuring benefits of trade liberalization on one hand and enhancing consumer welfare on the other. It is formulated in a way which protects the business community from anti-competitive and unfair trade practices with the ultimate aim of establishing a system that is conducive for the promotion of competitive free market. Some of the rights guaranteed in the proclamations are:
Prohibition of abuse of market dominance, anti-competitive agreements, concerted practices and decisions
Protection against unfair competition.
Protection of consumers
The implementing organ is the Trade Competition and Consumer Protection Authority which works with the United Nations Conference on Trade and Development (UNCTAD) to implement the laws. The Authority has been established to take measures to increase market transparency and perform activities to ensure a stable working environment for producers.